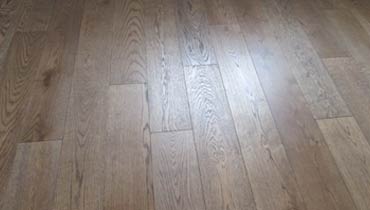 Laminate flooring brings warmth and elegance to your London house with an airy twist. Just like hardwood, laminate can offer your home a lot, but on more affordable prices. Laminate is made to look like real wood, but is manufactured to be easier to install and more sturdy and aggressive environment resistant. However, there are many laminate flooring issues which can happen and you can count on Flooring Services London to find the solution among our long laminate floor repair service list.
Laminate is fabricated product, made from synthetic flooring product fused together with a lamination process. Laminate flooring simulates wood with a photographic image under clear protective layer and it can mimics every type of real wood you can find on market. In that sense, laminate flooring is like your ticket to new and exciting destinations, because it can brings classic mahogany elegance to your office or exotic twist to your home. Well, in general there are no other similarities between laminate and other types of wood flooring. Laminate needs special maintenance and laminate floor repair.
Many laminate floor issues are generally covered under the foreseeable surface and can be found when the flooring is permanently damaged. Here is when we can help you with laminate floor repair in London and surrounding areas, so don't hesitate to contact us on 0800 0434359 or 020 88309782 and info@flooringservices.london for major and smaller problems. Wear and tear, damages caused by accidents, scratches, chips and cracks can occasionally happen and they are most common damages while laminate is pretty durable and damage resistant. They don't mean your floor is destroyed forever and you have to leave with the problem every single day. We can prove you, that every problem has its solution and offer you the best laminate floor repair service in London, where our team of professionals works with high quality products and equipment.
Here are some frequently asked questions about laminate floor repair from our London customers and what our experts answer. Keep in mind, if you have specific problem, don't hesitate to call us for free information and advice and you can also book a completely free estimate in London area!
Q: What to do if you drop off a heavy item on the floor and the top layer of the laminate is destroyed?
A: Minor chips and scratches of laminate flooring we can fix with high quality filler products or putty.
Q: What to do if there are loose plank or uneven parts of the laminate?
A: If damage is severe, you have to replace the plank. Although laminate is often installed floating, uneven or damp subfloor can cause dislocation. No matter if laminate is installed with adhesive or "snap-together" we can always replace damaged planks and find the perfect match.
Served Areas
City of London, Westminster
Barking and Dagenham, Havering, Newham, Tower Hamlets
Hackney, Redbridge, Waltham Forest
Barnet, Enfield, Haringey, Islington
Bexley, Bromley, Greenwich, Lewisham, Southwark
Kingston upon Thames, Merton, Richmond upon Thames, Wandsworth
Ealing, Hammersmith and Fulham, Hillingdon, Hounslow, Kensington and Chelsea