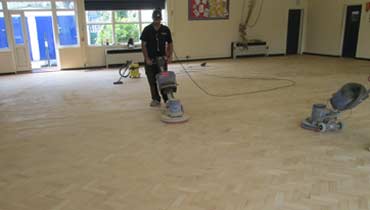 Flooring Services London greets you to our help desk and service website, where you can find answer of all your questions about all types of wood flooring. Among the main tasks of wood floor installation, sanding and sealing, repairs and finishing touches like polishing and cleaning, we always pay attention to details so you can find the full list of services below.
Our main brand concept is build on the idea for mutual aid. That means our expert team provides information, help and perfect job performance and has personal approach and individual relation to our customers. We believe in uniqueness of everyone's desires and needs as we believe in genuine character of every piece of wood. As an evidence for our hard work, positive feedback from our domestic and commercial clients all around London area gives us confidence to be leaders on wood flooring market. This way we create not just wide client network, but friends.
Browse our site for additional information, that can inspire you for new and exciting projects. When it comes to us, we don't only sell supplies and effectuation, we give our customers ideas and guidelines for free.
Flooring Services London takes seriously every single step of the whole process and is mastered in:
Parquet floor installation and fitting
Engineered wood floor installation and fitting
Hardwood floor installation and fitting
Laminate floor installation and fitting
Wood floor sanding and sealing
Wood floor repairs and restoration
Gap filling
Wood floor cleaning and
Wood floor polishing
Wood floor recoating
Wood floor re-oiling and wax-based buffing
Wood floor staining
Cleaning and polishing vinyl floors
Cleaning and polishing linoleum
Door trimming
Stairs and banisters stripping
Free advices and project ideas
Providing samples
Domestic and commercial projects