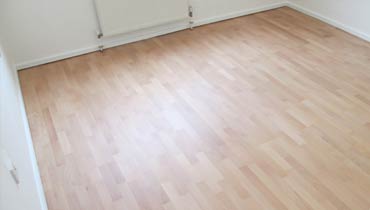 Wood floors are definitely something you would like to pass on to generations. Sometimes it's not an easy task and flooring requires everyday care not only because of cleaning purposes, but also for extending wood life. There's no need to be a slave of your floors and we are here to give you our expert advices on wood floor cleaning and polishing and in case you live in London area – we can do that for you!
Floors with different finishes need different cleaning strategy – gentle or aggressive, daily or less often. You should be aware of damage causers – shoes scratch surface, some food or beverage stains are really hard to remove. For the best wood floor cleaning strategy, the first thing you need to do is to answer one simple question – what kind is the finish of my floor? Once you know that for sure, you can treat it properly. Our experience (keep in mind, that Flooring Services London has the best wood floor cleaning system in London):
Floors, that aren't glossy are usually stained or unfinished
Waxed top layer is easy to test – wax leaves gray smudge on cloth you treat damaged area with.
Old or modern surface steal? When in doubt, place few water drops and if wood soaks them after few minutes, your seal is probably old or poorly-finished.
The easiest way of cleaning wood floor is mopping. Be sure to remove dust particles before you start the mop with vacuum or fine broom, because they can cause scratching. Some people use vinegar mixed with water to remove stains. Flooring Services London advice you to handle that with care, because vinegar can damage lacquer top layer. Lacquer or varnish finishes are typical for older floors and they technically also are surface-seals, but not as durable as modern ones. Use hardwood floor cleaners with neutral pH instead, except for surfaces with outworn patches, where moisture can penetrate through and cause damage.
If still not satisfied with results, we are happy to help you with wood floor polishing in London. Wood floor polishing is a maintenance service for lacquered floors and consist of application of a new coat of polish onto floors sealed with water based or solvent based lacquer. If your floor is too worn-out or damaged, we are happy to do a serious sanding before that, since this is the only way to perfect results.
Wood floor recoating is similar to polishing, except that recoating requires the same type of lacquer to be applied over. Floors are prepared with fine abrasive for the new coat.
Wax-based buffing or re-oiling are our methods to bring your dull floors back to life. With a special attention to floors finished in color and with commercial use, oils or wax are extra layer over the same kind existing finish with wide range of products from matt to satin.
Matt is not everyone's cup of tea and you probably prefer glossy finish? If surface of wooden floors is shiny they are probably finished in polyurethane, urethane or polyacrylic and water- and stain-resistant and easy to look after. For some additional care – get in touch with us on 020 70360625 for extra advice and help in London and surrounding area!
Served Areas
City of London, Westminster
Barking and Dagenham, Havering, Newham, Tower Hamlets
Hackney, Redbridge, Waltham Forest
Barnet, Enfield, Haringey, Islington
Bexley, Bromley, Greenwich, Lewisham, Southwark
Kingston upon Thames, Merton, Richmond upon Thames, Wandsworth
Ealing, Hammersmith and Fulham, Hillingdon, Hounslow, Kensington and Chelsea