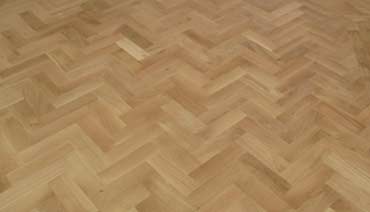 Looking for guaranteed wood flooring service in North East London? We at Flooring Services London are your solution. We offer high quality and proven floor service for already decades. A great journey starts with a sturdy base and if you have this idea for an ideal home in progress, we are happy to install your flooring, which will last a lifetime. Next, we take care of rough processes like sanding and repair and pay attention to more detailed job, such as finishing and maintenance.
Affordable floor installation in North East London
We know that building or renovating a home is a big investment, which usually starts with choosing the type of flooring. From more expensive choices like solid, hardwood and parquet installation to affordable picks, including engineered wood and laminate, we provide excellent installation job, without breaking the bank. Of course, the great price tag won't take from the quality of the installation process. We will take great care of the preparation and then of the main processes of installing. In addition, we provide also acoustic and floor insulation installation.
Low cost floor repair in North East London
Flooring terms could be a bit confusing. Many sector specialists offer different floor repair strategies and with all the information around the Internet, you can be easily convinced in unnecessary services. Not the case right here. We suggest the easiest and budget-friendly repairs in Flooring Services London, without neglecting the high-quality standards in our branch. Gap filling and scratch repair for different types of wood flooring with the perfect price tag.
Floor sanding on amazing price in North East London
In addition to our high-quality sanding service on affordable price, we provide a free estimate in North East London to inspect your flooring condition before solid and hardwood, parquet, floorboards and engineered wood sanding. The floor services list goes on with gap filling and floor sealing and staining for perfect results for both domestic and commercial projects.
Floor maintenance secret revealed in North East London
Let us share the biggest floor maintenance secret with you. Your flooring could look like brand new with this little contrivance – floor polishing, recoating and re-oiling. Finally, you get the effect of refinishing for a lot cheaper! When you have your annual recoating, your everyday cleaning strategy will be a lot easier and quicker. Floors will look better and shinier in no time. You can contact Flooring Services London customer service to ask for school and commercial floor cleaning also.
020 70360625 is your magical number for a great start of the floor installation process and easy and quick floor repair you can't find anywhere else. Just try and give us a call now!
Served Areas
Served Postcodes
E1
E2
E4
E5
E8
E9
E10
E11
E12
E17
E18
EC1
EC2
IG1
IG2
IG3
IG4
IG5
IG6
IG8
N1
N4
N15
N16
Testimonials
Dear Dimitri, Thank you for completing the work on time and to a great standard. I am very pleased with your team who worked swiftly and cleanly. I am very pleased with the finished product which I hope we will enjoy for many years to come.
A job done very well. Thank you.
Very happy. Very good overall.