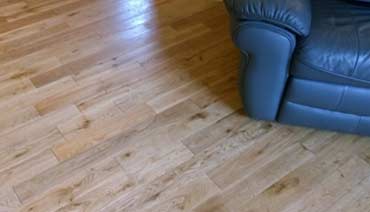 The flooring in a particular house could be the key element in it. And caring about this main feature in your home is really significant. If you are searching for the best professional service in Hackney, the right choice is Flooring Services London.
Floor installing in Hackney
Floor installation can be a time- and money-consuming thing, especially if it is not properly done. First of all, the surface underneath the flooring has to be properly prepared – it has to be clean and smooth because otherwise, the flooring will not look well. It will require special maintenance afterwards and will be more expensive. And you should know, that the floor fitting costs some money from your family budget, so you should not pay even more for repairing it. Here at Flooring Services London, we know this and we strive to offer the best product for your money. Find us in Hackney for more information.
Renovation of flooring in Hackney
We are specializing exactly in this field. The renovation requires a lot of professionalism and we can offer it in Hackney. We can restore your beautiful flooring and make it look really as new. You can rely on us for the sanding you need, for filling of gaps, for floor sealing services. Those services can last for a long time and you can save some money if they are performed with the required skills. Also, with the renovation, you can have a brand new look of your flooring and can achieve a new look of your flooring.
Repair of flooring in Hackney
The wooden flooring is a popular choice for homes for decades. But if it has been installed a long time ago, it has to be regularly maintained and this has to be done correctly, in order for its look and quality to be saved. If that is not done, damages can appear on the surface. If you need some quality service in this direction in Hackney, do not hesitate to contact our company.
Maintenance of flooring in Hackney
If you want the floor in your house to look beautiful, then clean it on a regular basis. If you need professional maintenance, then Flooring Services London is the best option. We can offer you tips about maintenance and also offer you a quote. We can offer polishing, waxing, and coating and we can assure you will get the best possible result.
Do not postpone the maintenance and the fixing of your flooring anymore. For brilliant results, call Flooring Services London in Hackney.
Served Areas
Clapton Park
Dalston
Hackney
Haggerston
Homerton
Hoxton
London Fields
Lower Clapton
Manor House
Shoreditch
South Hackney
Stamford Hill
Stoke Newington
Upper Clapton
Served Postcodes
E1
E2
E5
E8
E9
EC1
EC2
N1
N4
N15
N16
Testimonials
Dear Dimitri, Thank you for completing the work on time and to a great standard. I am very pleased with your team who worked swiftly and cleanly. I am very pleased with the finished product which I hope we will enjoy for many years to come.
A job done very well. Thank you.
Very happy. Very good overall.