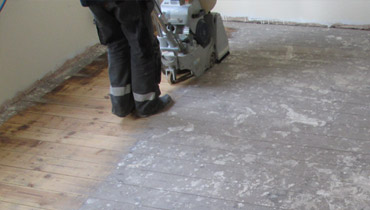 With a rich history of delivering exceptional service, our experienced team is dedicated to providing high-quality wood floor sanding solutions in London. Our commitment to excellence shines through our thorough floor evaluations, accurate quotes, and a 100% satisfaction guarantee. Our friendly and knowledgeable staff will guide you through the process, ensuring your experience is nothing short of 5-star quality.
Why Choose Our Wood Floor Sanding Services?
Revitalise your residential or commercial space with our professional wood floor sanding services. From restoring parquet to hardwood floors, we have the expertise to breathe new life into your floors. If you're looking to enhance your existing flooring, we also offer services like skirting board and worktop restoration. With years of experience and a dedication to superior results, trust us to deliver effective solutions tailored to your unique project.
Unparalleled Expertise in London
Our wood floor technicians bring decades of experience to every project, whether it's wood floor sanding, repair, restoration, or installation in London. Equipped with the latest techniques and a forward-thinking approach, we ensure each job is completed with an impeccable finish. Recognising the significance of your investment in your property, we back our work with a 100% customer satisfaction guarantee.
At Flooring Services London, we pride ourselves on our prompt turnaround times and exceptional results for wood floor sanding and coating in London. Our skilled team consists of experienced and knowledgeable floor sanders who adhere to the highest standards. With a proven track record in wood floor refinishing, we bridge the gap between industry standards and your vision, providing maximum value for your investment.
Your Premier Choice
As the leading choice for expert floor sanding and installation services in London, we understand the transformative impact of well-maintained wood floors. Our restoration process begins by stripping away old polish, stains, and accumulated grime, followed by meticulous repairs and refinishing with a new sealant. Our cutting-edge sanding technology ensures a flawless finish, while our team's extensive knowledge guides you in selecting the best finishes, from traditional to modern.
Discover Lasting Beauty
Elevate the aesthetics and value of your space with wood floor sanding services that stand the test of time. Contact our customer service at 020 70360625 for free sanding advice in the London area. Let us guide you toward a refreshed and impressive flooring solution that will leave a lasting impression.
Served Areas
City of London, Westminster
Barking and Dagenham, Havering, Newham, Tower Hamlets
Hackney, Redbridge, Waltham Forest
Barnet, Enfield, Haringey, Islington
Bexley, Bromley, Greenwich, Lewisham, Southwark
Kingston upon Thames, Merton, Richmond upon Thames, Wandsworth
Ealing, Hammersmith and Fulham, Hillingdon, Hounslow, Kensington and Chelsea
Testimonials
A job done very well. Thank you.
Wonderful job done. Quick and efficient. Very pleased.