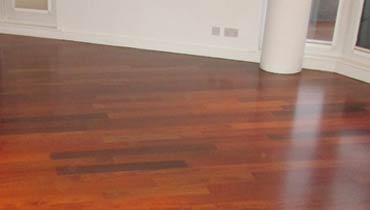 One of the best features of every home is wood flooring, especially if you own an original antique wood flooring, which most of London homes do. However, taking care of an old floor's genuine look can be challenging and complex and sometimes even this unique beauty can be impacted by a number of reasons. Many people in London decide to restore their aged wooden floors, ensure more protection and even follow the newest trends in the industry with the help of a floor staining professional team. What our team of floor staining experts offer is an amazing wood floor staining service, which will achieve the desired modern look, highlight the natural beauty of the wood species, or add a modern and unique twist. We want to prove to you that floor staining and renovating your hardwood floor don't have to be expensive, time-consuming or overly complicated. Therefore, we provide London-based clients with high-quality, experienced, and very creative floor staining services.
Wood Floor Staining Explained
Floor staining is the process of application of wood stain or paint that consists of a colorant mixed with an agent or solvent. The agent can be water, alcohol, petroleum distillate, or the actual finishing agent (lacquer, varnish, polyurethane, etc.). Whether you will choose a one-floor staining product over another depends on the type of hardwood flooring. In order to make the accurate choice, we highly recommend you consulting with floor staining specialists first before rushing out to buy a floor staining product. Floor staining service is designed to intensify the natural colour of wood, covering the surface with a new colour, or adding exciting undertones. With wood floor staining you can unleash your creativity and imagination and get a totally new and exciting look for your favourite wood floor or simply deepen the natural undertones of the wood species. No matter what is your desire, our floor staining team will help you achieve even the boldest interior design dreams.
Most floor staining products for interior use require further application of a protective finish for preserving the texture of bare wood and the floor staining pigment from wear and tear. This procedure is called floor sealing and is part of the services we offer in London along with floor staining. However, every floor staining and sealing projects start with sanding. Wood floor sanding is always recommended before floor staining because the sanding process removes all imperfections, scratches, and build-ups from the surface of the floor and opens up the pores of the wood to prepare it for floor staining. Once the surface is smooth and even, we can continue with floor staining. Without sanding, the colour pigments of the floor staining product will only highlight all imperfections on the surface.
Why Choose Us for Your Floor Staining Project?
Wood floor staining can be easy or challenging depending on wood species, the type of floor staining product, ambient conditions, previous treatments, etc. Our floor staining experts make everything easy by working only with high quality, natural and long-lasting floor staining products and by providing floor sanding service for preparing the floor's surface for an even application. Fresh lumber accepts stain poorly, while aged wood absorbs stains well. The absorbing potential of wood depends also on wood species. After a free initial inspection In London prior to the wood floor staining project, we will be able to inform you for the specific needs and requirements of your wooden floor, if any, and recommend the most effective floor staining methods and products.
Preparation of the floor before the floor staining service guarantees better results. Floor sanding is the way we create a perfect surface so stain can penetrate properly and show up the right color. Sanded floors are important for an even and uniform stain application. Once the stain is applied and dry, depending on the type of wood, the protective finishing layer can be applied. A coat of polyurethane, wax sealants or lacquer will ensure long-lasting power of the floor staining product.
After floor staining, wood floors should be cleaned with attention to details and with the proper maintenance routine. We provide free information to our clients and also a long list of floor maintenance services in London, including polishing, re-oiling and refinishing. Contact us on 0800 0434359 or 020 88309782.
Served Areas
City of London, Westminster
Barking and Dagenham, Havering, Newham, Tower Hamlets
Hackney, Redbridge, Waltham Forest
Barnet, Enfield, Haringey, Islington
Bexley, Bromley, Greenwich, Lewisham, Southwark
Kingston upon Thames, Merton, Richmond upon Thames, Wandsworth
Ealing, Hammersmith and Fulham, Hillingdon, Hounslow, Kensington and Chelsea