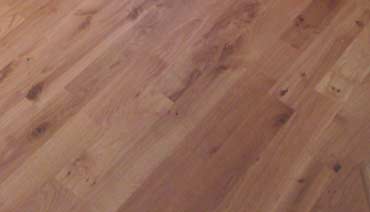 Floor fitting, refinishing and repair in South London are part of our classic residential services, but what about school flooring? Years of experience in flooring business give Flooring Services London team the confidence in taking bigger projects, which have to be ready in whipstitch. Our expert team is able to do flooring miracles in one school holiday time on a school budget-friendly expenses. Besides domestic and school flooring projects, you can expect from us quick, expert and beautiful job done for commercial projects also.
Wood floor installers in South London
Because of the high traffic and aggressive environment, school floors wear off quicker than usual wood flooring. If your school needs a major change and renovation, but you are on a low budget, we can help in South London. We will advise you on what type of flooring to choose since solid, hardwood and parquet tend to be more expensive than laminate and engineered wood when it comes to both materials and installation. Besides school floors, we provide extra quality floor fitting all around the area for residential use also. We start with responsible preparation, which will provide durable and even flooring installed at the end.
Floor sanders in South London
Floor sanding and sealing in so big areas like school sports halls and buildings with commercial use are pretty time-consuming tasks. We use the most modern equipment on the market for a quick and effective job, which can be done in one school holiday time. Finally, we provide extra quality job, smooth and scratch-resistant surface and glossy finish even for flooring, you have already lost hope in. We use the same proven and successful work strategy for sanding in a smaller area, so we provide best results for all kinds of house wood flooring.
Expert floor repair team in South London
We provide excellent solid, engineered, hardwood, parquet, laminate and stairs floor repair in South London. When it comes to gap filling, levelling and removing damaged planks, depending on the floor's condition, we can work locally, only where repair is needed and save you extra money. Our scratch floor repair will bring back the smooth glossy finish to your flooring with extra durability and solidness.
The best floor maintenance and cleaning service in South London
No matter if cleaning is required after sanding or you want to have clean and glossy finish every other year, we offer heavy-duty cleaning, polishing and waxing service for both commercial and residential projects. Floor recoating is our little secret because waxing and polishing will make your flooring shiny new just like refinishing, but on more affordable price.
We at Flooring Services London provide further information because we believe that the informed choice is the best choice. We also believe in the individual approach to every flooring case in South London. Call us now and ask for free estimate.
Served Areas
Served Postcodes
CR0
CR1
CR2
CR5
CR7
CR8
CR9
KT4
SE1
SE5
SE11
SE19
SE22
SE24
SE25
SE27
SM1
SM2
SM3
SM5
SM6
SW2
SW4
SW8
SW9
SW16
SW99
Testimonials
Dear Dimitri, Thank you for completing the work on time and to a great standard. I am very pleased with your team who worked swiftly and cleanly. I am very pleased with the finished product which I hope we will enjoy for many years to come.
A job done very well. Thank you.
Very happy. Very good overall.