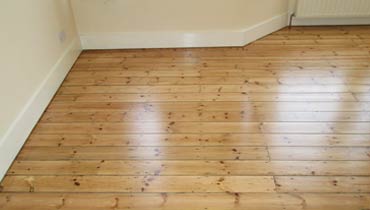 We are your trusted partner in wood floor repair and restoration in London. With years of expertise in the industry, we understand that wood floors hold a special place in your heart and home. As time passes, even the most resilient wood floors can show signs of wear, from scratches and stains to fading and unevenness. That's where we come in – to breathe new life into your cherished wood floors, restoring their beauty, strength, and timeless elegance. Our team of skilled craftsmen is dedicated to reviving your wood floors to their former glory, utilising advanced techniques and a keen eye for detail. Whether it's addressing minor imperfections or undertaking a comprehensive restoration, we are here to transform your floors and bring back their natural radiance. Experience the artistry of wood floor repair and restoration with us in London. Contact us today at 020 70360625 to book a site visit.
Here is a list of the most common wood floor damages, if you're in doubt about what your problem consists of:
Normal Wear and Tear: Over time, foot traffic, furniture movement, and daily use can lead to scratches, dents, and general wear on wood floors.
Moisture Damage: Excessive moisture from spills, leaks, or high humidity levels can cause wood to warp, swell, or cup, requiring repairs to restore its original shape.
Stains and Spills: Accidental spills of liquids like water, wine, or acidic substances can cause staining and discolouration on wood floors.
Pet Damage: Pets' claws and accidents can scratch or stain wood floors, necessitating repairs to restore their appearance.
Gaps and Cracks: Changes in humidity levels can cause wood to expand and contract, leading to gaps or cracks between floorboards.
Uneven Subfloor: If the subfloor is uneven or poorly prepared, it can result in creaking, movement, or uneven areas on the wood floor.
Termite or Pest Damage: Wood-eating pests like termites can cause structural damage to wood floors, requiring repairs to ensure stability.
Fading and Discoloration: Prolonged exposure to sunlight can cause wood floors to fade and lose their original colour.
Improper Installation: Inaccurate installation techniques, inadequate acclimatisation, or incorrect use of adhesives can lead to problems like buckling, squeaking, or gaps.
Subfloor Issues: Problems with the subfloor, such as rot, unevenness, or improper ventilation, can lead to issues that affect the integrity of the wood floor.
Refinishing Needs: Over time, the protective finish on wood floors can wear down, requiring refinishing to restore their lustre and protection.
Age and Neglect: Aging wood floors that have not been properly maintained or cared for might require extensive repairs to bring them back to their former glory.
Impact Damage: Heavy objects dropping onto wood floors, moving furniture without protection, or other impact events can result in visible damage.
Water Damage: Water leaks, flooding, or plumbing issues can cause severe damage to wood floors if not promptly addressed.
Assessment and Consultation
Our team of experts will carefully inspect your wood floors to assess the level of damage, wear, and any specific concerns you may have. This assessment is crucial in order to provide you with the most accurate and effective solutions. During our personalised consultation, we will discuss the options available to you based on the assessment. We take into consideration your preferences, budget, and specific requirements to tailor a solution that best meets your needs.
Whether you're looking to restore the natural beauty of your wood floors, repair minor damages, or completely refinish them, we have the expertise and resources to deliver exceptional results. Our goal is to ensure that you are completely satisfied with the final outcome of our work.
Throughout the entire process, our team will keep you informed and involved, providing you with updates and addressing any concerns or questions you may have. We strive to provide a transparent and seamless experience, so you can have peace of mind knowing that your wood floors are in safe hands.
When it comes to wooden floor assessment and consultation, we are committed to delivering the highest level of professionalism, expertise, and personalized service. Let us embark on this journey together, and transform your wood floors into a stunning and enduring feature of your home or space.
Repairs and Preparation
We begin by filling any gaps or cracks in the wood with a suitable filler. This ensures a smooth and even surface for the rest of the restoration process. Once the filler has dried, our craftsmen use sandpaper or a sanding machine to eliminate any imperfections such as rough spots or uneven areas. This not only improves the appearance of the wood but also prepares it for further treatment.
In cases where there are deep scratches or stains, we may need to replace damaged sections of the wood. This involves carefully removing the affected area and replacing it with a matching piece of wood. Our skilled craftsmen pay great attention to detail to ensure that the replacement piece seamlessly blends with the rest of the surface.
After completing the necessary repairs, our craftsmen thoroughly clean the wood surface to remove any dust or debris. This ensures that the restoration process can proceed smoothly and results in a flawless finish. Throughout the entire restoration process, our skilled craftsmen take great care to maintain the integrity and beauty of the wood. Their expertise and attention to detail guarantee a high-quality and durable result that will enhance the appearance of your wood surfaces.
Finishing and Staining
After the repairs are finished, we begin the finishing phase of the project. If staining is part of the plan, we ensure to apply the selected stain colour evenly to achieve the desired aesthetic. This step plays a crucial role in revitalising the wood's colour and enhancing its natural beauty. By carefully applying the stain, we enhance the grain and texture of the wood, creating a stunning visual impact. This process requires precision and attention to detail to ensure a seamless and flawless finish. Once the staining is complete, we move on to the final steps of the project, such as sealing or varnishing, to protect the wood and preserve its renewed appearance.
Sealing and Protection
There are several types of sealants and finishes available for wooden floors, each with different levels of durability and aesthetic qualities. When selecting the right one for your floor, it is essential to consider factors such as the type of wood, the desired sheen level, and the level of foot traffic your floor will endure.
One common type of sealant is polyurethane, which comes in two forms: oil-based and water-based. Oil-based polyurethane provides a rich, amber colour and is highly durable, making it suitable for high-traffic areas. However, it may take longer to dry and can emit strong fumes during application.
Water-based polyurethane, on the other hand, dries faster, has lower odour, and dries clearly, allowing the natural colour of the wood to shine through. It is ideal for rooms with lower levels of foot traffic or for those who prefer a more natural appearance.
Another popular option is a penetrating oil finish, such as linseed oil. These finishes soak into the wood, enhancing its natural beauty while providing some protection against moisture and wear. Penetrating oil finishes require regular maintenance, including reapplication, to keep the floor looking its best.
In addition to these options, there are also wax finishes available. Wax provides a soft sheen and can be buffed to a glossy shine. However, it is less durable than polyurethane and requires more frequent maintenance, including periodic reapplication.
Regardless of the specific sealant or finish you choose, it is vital to follow the manufacturer's instructions for application and maintenance. This will help ensure the longevity of your wood floor and keep it looking pristine for years to come. Additionally, using rugs or mats in high-traffic areas and promptly cleaning up spills can further protect your floor from wear and damage.
From assessment to customer satisfaction, our wood floor repair and restoration services follow a systematic and meticulous approach, offering you a rejuvenated wood floor that enhances the aesthetics and value of your space in London. Contact us today at 020 70360625 to experience the transformation.
Served Areas
City of London, Westminster
Barking and Dagenham, Havering, Newham, Tower Hamlets
Hackney, Redbridge, Waltham Forest
Barnet, Enfield, Haringey, Islington
Bexley, Bromley, Greenwich, Lewisham, Southwark
Kingston upon Thames, Merton, Richmond upon Thames, Wandsworth
Ealing, Hammersmith and Fulham, Hillingdon, Hounslow, Kensington and Chelsea