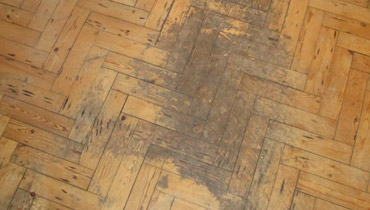 We are parquet flooring experts with over 20 years of experience restoring beautiful hardwood floors in London homes and businesses. We understand how special parquet floors are. The intricate designs and natural wood patterns are one-of-a-kind. That's why we pay close attention to the smallest details when repairing damaged parquet. Our proven techniques and high-quality products breathe new life into your floors. We want to reveal their original beauty while staying true to each floor's unique character.
Our parquet floor technicians have restored thousands of square feet of intricate parquet floors across London. We are familiar with all types of parquet patterns - herringbone, basketweave, chevron and more. Our expertise allows us to match new wood planks perfectly to your existing floor. We take pride in our work and want you to love your floors again. That's why we offer free estimates and make sure you are happy at every step. We'll walk you through the repair process and options for refinishing to meet your goals.
Don't live with damaged or dull parquet floors any longer. We can identify the underlying cause, whether it's moisture, sun damage, warped planks or something else. Then we'll expertly restore your parquet using specialised techniques.
Contact us today to schedule your free estimate. We service all of London and provide transparent pricing with no hidden fees. Give us a call at 020 70360625 or request an estimate online to get started.
Bring back the original, vibrant beauty of your parquet floors. Our expertise will make them look brand new again while staying true to their unique charm and history.
Common Parquet Floor Repair Services
Replacing damaged or loose planks
Fixing gaps between planks
Sanding and refinishing worn surfaces
Repairing water and moisture damage
Restoring cupped or buckled planks
Replacing faded and discolored sections
We use specialised techniques and high-quality adhesives to reinstall or replace planks. Our expert sanding restores vibrancy while protecting your floor's original design. We use dust containment systems during sanding to keep the mess to a minimum. When replacing planks, we match the wood species, grade, and cut to blend seamlessly with your existing floor. You won't be able to tell which boards were replaced. We also replicate any distressed or hand-scraped finishes to create a uniform appearance.
Don't replace your parquet floors completely. With proper restoration by our experienced technicians, they can look brand new! We'll make them safe to walk on again by fixing uneven planks or hazardous gaps. Our parquet repairs stand the test of time. We use the highest quality materials and advanced techniques to bring long-lasting results. Your restored floors will be protected from future damage as well.
Get a Free Parquet Floor Repair Estimate
Contact us today to schedule a free estimate. Our parquet flooring technicians serve all of London. Give your floors the care they deserve. Call 020 70360625 now to speak with our wood flooring restoration experts.
Served Areas
City of London, Westminster
Barking and Dagenham, Havering, Newham, Tower Hamlets
Hackney, Redbridge, Waltham Forest
Barnet, Enfield, Haringey, Islington
Bexley, Bromley, Greenwich, Lewisham, Southwark
Kingston upon Thames, Merton, Richmond upon Thames, Wandsworth
Ealing, Hammersmith and Fulham, Hillingdon, Hounslow, Kensington and Chelsea