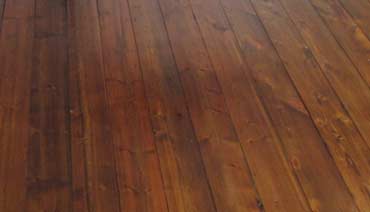 If you want a great flooring service in West London, then you can rely on us. Flooring Services London offers a wide range of services and thanks to our professional practice for years in this field, we can offer you high-quality flooring services. You can have a look at our website and ask for a price offer – we will try to give the best quality at the lowest possible price. We specialize in the following fields of the flooring industry:
Wood flooring installation
We are proud to offer you the finest flooring services in West London, and we will do our best to be happy and satisfied with your new flooring. You can discuss with us what your preferences for flooring are, and we can even help with tips about the selection of colour and type. We can even calculate the needed amount for your home. We work with many types of flooring – from laminate to the natural wooden parquet. You can rely on our expert opinion and be sure that the final result will be the best offered in West London.
Professional sanding services in West London
If you want to improve the look of the floor you laid some years ago, we have the tools and the skills to do this for you. We use the most up-to-date machines and tools for performing the best service for you. Our professional staff will work with dedication because our final goal is for you to be happy and satisfied in the end. We offer sanding for wooden flooring that will significantly improve its look.
Repairing your flooring in West London
If you have some issues with your flooring, we are here for you. No matter if it damages the floor, or some other kind of problem that has to be fixed, be sure that we will do this. Our professional equipment is our advantage and in combination with our hard work, we ensure you will get the best service on the market.
Cleaning and care of your flooring in West London
We stock a variety of cleaning materials and detergents, that will contribute to the great look of your flooring. Our specialists are there for you to help you with the cleaning and the overall maintenance – for example if your floor needs to be polished or recoated. If you want to be informed about the prices, contact Flooring Services London.
Flooring Services London is looking forward for a call from you on 020 70360625. We will be happy to offer our first-class services in West London. Our people are very responsive and will be there to give you any additional information you need.
Served Areas
Served Postcodes
BR2
HA0
HA4
HA6
SW1
SW3
SW5
SW6
SW7
SW10
TW3
TW4
TW5
TW6
TW7
TW8
TW13
TW14
UB1
UB2
UB3
UB4
UB5
UB6
UB7
UB8
UB9
UB10
UB11
W1
W2
W3
W4
W5
W6
W7
W8
W10
W11
W12
W13
W14
Testimonials
Dear Dimitri, Thank you for completing the work on time and to a great standard. I am very pleased with your team who worked swiftly and cleanly. I am very pleased with the finished product which I hope we will enjoy for many years to come.
A job done very well. Thank you.
Very happy. Very good overall.