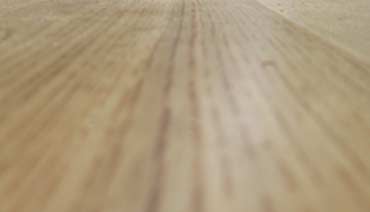 Flooring maintenance and care have never been that easy and affordable. Having your flooring fitted isn't the only thing you have to undertake for amazing-looking floors. Floor maintenance and care are essential, especially for floors, which exist for years. It's not seldom to see poorly done wood floor installation in North West London. Don't settle with unattractive floors, rather contact Flooring Services London customer service. We like to say, the great flooring journey, which can last you for years and years, starts with the proper wood floor installation and continues with a successful everyday cleaning strategy and once a year more in-depth maintenance. Here is what we can do for you.
Experienced floor laying in North West London
There are many service options nowadays, but we remember the time when floor fitting was done only according to high standards. Flooring Services London members are pretty old school and because of that – experienced. However, we work with only the most modern equipment the local market has to offer. No matter if the solid or hardwood timber shrinks because of a damp subfloor, or you suffer loose engineered wood, parquet, laminate or floorboards, we can solve any existing floor fitting issue in North West London.
Floor sanding like a pro in North West London
In fact, we are real professionals. And we can prove that easily, just contact us and take a look at our floor sanding, sealing and staining portfolio. No residential project? Don't worry, we work also on school and commercial floor sanding. Floor sanding and sealing are our signature methods of bringing your flooring back to life. Our job is recognisable all over North West London area and if you desire a statement and one-of-a-kind flooring, there is no doubt you can trust us. Share your exciting ideas on 020 70360625 and we will find the perfect balance between possible and impossible.
Floor Restoration in North West London
Besides all types of wood flooring restoration, we include also staircase floor repair to our service. No more squeaky and loose stairs! Life is too short to deal with damaged flooring. Don't settle on the idea you can get used to scratches and squeaky planks. The more you put off the floor repair, the more issues grow bigger. Let us help you without breaking the bank!
Domestic and commercial floor maintenance in North West London
This isn't your everyday cleaning strategy, but more like dirt devastation! We practically destroy every sign of dust, now for high-traffic commercial flooring also! For a finishing touch, we provide floor waxing, stripping and polishing. This is the biggest branch secret we reveal to our clients. Floor recoating is the perfect alternative to refinishing for visibly better-looking floors. If your floors are not that damaged, scratched and pathetic, the annual waxing, polishing and re-oiling will save you possible sanding and repair.
Get to know our job better for informed choice! Contact us on 020 70360625 or info@flooringservices.london for further information!
Served Areas
Served Postcodes
EC1
HA0
HA1
HA2
HA3
HA5
HA7
HA9
N1
N6
N7
N19
NW1
NW2
NW3
NW5
NW6
NW9
NW10
NW11
W1
WC1
WC2
Testimonials
Dear Dimitri, Thank you for completing the work on time and to a great standard. I am very pleased with your team who worked swiftly and cleanly. I am very pleased with the finished product which I hope we will enjoy for many years to come.
A job done very well. Thank you.
Very happy. Very good overall.