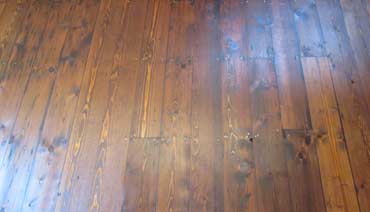 We at Flooring Services London know that remodelling your house and major repairs can be really stressful, especially when it comes to flooring since it is an important part of your home and tends to be really expensive. There is a lot of floor services choice on the market, although choosing one could be difficult. You as a client could feel yourself being forced to choose between quality and bargains. At Flooring Services London we offer the highest floor service quality possible at the lowest cost available. In addition, we provide special offers, which reduce our affordable prices even more. On top of that, our experts use only high-quality equipment and products for best results. Well, choosing a wood floor service in Harrow doesn't seem so difficult anymore, does it?
Varieties of floor installation in Harrow
Whether you plan a new construction or a remodelling project, Flooring Services London is your helping hand for wood floor installation in Harrow. We provide a completely free site view as a part of our special offers and that way our experts can inspect your case and suggest the suitable type of flooring, depending on the effect you want and what is adaptive to your room. You can book an estimate in Harrow at any convenient for you time. Whether you plan hardwood or engineered wood installation, laminate, parquet or floorboard fitting, Flooring Services London will make your floors unique and sleek through the best installation techniques, border and inlays.
Floor sanding and refinishing services in Harrow
When your floor needs a complete change, Flooring Services London sanding, refinishing and staining service can make miracles. We call sanding the ultimate floor facelift because it leaves your floors super smooth and sleek, so then we can custom mix the desired shade of stain in order to create a unique design and finish with protective layers of the best finish, suitable for your floors, being solid or engineered wood, parquet and even stairs.
The ultimate wood floor repair in Harrow
Flooring Services London team can handle any type of wood floor repair and we can solve any flooring issue. For all types of wood and manufactured flooring such as engineered and hardwood, parquet, floorboards, laminate and staircases repair, we provide affordable and high-quality service. Whether it comes to scratch repair, stain removing, gap filling or replacement of a few planks or the whole flooring, we can help!
Wood floor maintenance and recoating in Harrow
So, if the complete facelift of floor sanding isn't needed, we provide a cosmetic touch-up such as floor waxing, polishing, re-oiling and recoating. These methods are great for floors in fairly good condition because we will screen the fine scratches, strip and remove the old finish and recoat with a new high-quality one, which will last you longer. We also provide great heavy-duty commercial building and school floor cleaning.
Make you flooring plans come true with one simple call on 020 70360625 or contact Flooring Services London customer service through our website contact form.
Served Areas
Harrow
Harrow on the Hill
Harrow Weald
Hatch End
North Harrow
Pinner
South Harrow
Stanmore
Wealdstone
Served Postcodes
Testimonials
Dear Dimitri, Thank you for completing the work on time and to a great standard. I am very pleased with your team who worked swiftly and cleanly. I am very pleased with the finished product which I hope we will enjoy for many years to come.
A job done very well. Thank you.
Very happy. Very good overall.