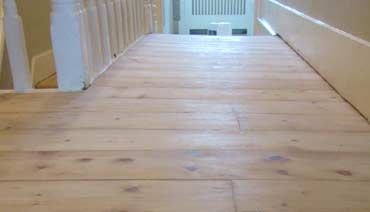 What makes Flooring Services London stand out from the others is the balance between visually beautiful wood flooring and the feel of durable construction, which will last you a lifetime. We are company, who provides high quality and cost efficient flooring services such as floor installation, wood floor sanding and sealing, maintenance and repair and restoration. We are known in Camden area for our effective, affordable and friendly approach. We like to think every piece of wood flooring needs an individual approach just like every wood timber has its own structure and character. That helps us to create a statement flooring projects and to build a happy clients network. Check out below the main services we provide and contact our customer service for more information or to book your free estimate in Camden.
Flawless floor installation in Camden
The floor fitting isn't just about laying your wood flooring of choice, it is more like a longer process. What floor installation consist of? The prior preparation is needed for uneven and damp subfloor. When the subfloor, being concrete or something else, is not completely dry, levelled and clean, that will cause future flooring issues. Our experts will chose the most suitable method of installation, depending on the room, subfloor and the flooring itself, but before that, we can provide you excellent soundproof and floor insulation underlayment fitting.
Floor sanding goes pro in Camden
Wood floor sanding is a classic method where wood's subfloor is treated with sandpaper to remove scratches, gaps and the old worn and dirty finish to create super smooth and even surface for refinishing and staining. It is suitable for newly installed floors, for example solid wood floors are hardwood, where bare wood could be naturally curvy and uneven. Floor sanding is also great for old and worn floors in bad condition, because the method will bring them back to life. Our Flooring Services London experts will provide you more information if you really need sanding, depending on the flooring type and if it is sanded before. In addition, we supply a gap filling, school and commercial building and stairs and banisters floor sanding, sealing and staining.
A reliable wood floor repair in Camden
There are specific wood floor issues, which come with the different types of flooring. For natural wood floor types, such as hardwood, solid and parquet, the wood material shrinks or enlarges with type, affected by sun light, moisture and high traffic, which thins it. Engineered wood and laminate planks could get loose with time, because of loose nails and screws or sour wood floor adhesive. Flooring Services London can solve any wood floor issue on affordable price.
Maintenance and floor care in Camden
Hardwood floors will last forever if you take the proper care. Flooring Services London experts answer every maintenance and floor cleaning question, such as how to remove stains, how often to clean tour wood flooring, etc. Feel free to contact them through the "Ask an expert" form in our site. For great wood floor maintenance we offer a long service list, including floor waxing and buffing, stripping and polishing, recoating and re-oiling.
Served Areas
Belsize Park
Bloomsbury
Camden Town
Dartmouth Park
Fitzrovia
Gospel Oak
Hampstead
Highgate
Holborn
Kentish Town
King's Cross
Primrose Hill
South Hampstead
St Pancras
Swiss Cottage
Tufnell Park
West Hampstead
Served Postcodes
EC1
N1
N6
N7
N19
NW1
NW3
NW5
NW6
W1
WC1
WC2
Testimonials
Dear Dimitri, Thank you for completing the work on time and to a great standard. I am very pleased with your team who worked swiftly and cleanly. I am very pleased with the finished product which I hope we will enjoy for many years to come.
A job done very well. Thank you.
Very happy. Very good overall.