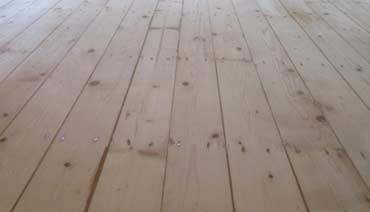 Floor fitting could be really time and money consuming process if it is not done the proper way. If the subfloor is not prepared, if it's damp and uneven, that causes uneven flooring also. And that is not the end. With time, nails or floor adhesive would get loose and your wood floor repair bill will escalate quickly. The same goes with stairs installation. It's clearly understandable you forget about the staircase flooring task. Engineered or hardwood installation, repair and sanding are time and financial consuming enough, so you cut off the staircase screening and restoration from your budget. Here is the deal, Flooring Services London provides extra quality staircase maintenance in South East London with attractive price tag. Get a quote now!
Floor and staircase fitting in South East London
In addition to all types of flooring installation, we add to our brilliant portfolio uncompromising staircase fitting projects. No matter the style of the desired stairways, we create sturdy treads, risers and balustrades to last you for a lifetime. To prevent upcoming repair issues, we work with high-quality products and prepare the perfect levelled subfloor. The preparation scenario is the same, no matter if it comes to real wood or manufactured and engineered options of flooring and stairways. The levelled and dry subfloor guarantees sturdiness and durability for decades. Next, we also provide great soundproof and insulation floor fitting with high-quality underlayment products.
The best floor and stairs sanding in South East London
Here is where you can recognise our professionalism. Stairs floor sanding and staining are really precise jobs, made by hand. We want to save the genuine beauty of the artistic bannisters you can find all around South East London with a fresh new finishing twist. You can count on us for engineered and hardwood school and commercial floor sanding, sealing and staining and gap filling also. Floor sanding and sealing add a lifetime to your flooring and often prevent major repairs. In the same time, both processes create the perfect blank canvas if you desire a new floor colour and finish.
Expert floor repair in South East London
Wood flooring is popular already decades and that means you can find a lot of antique floors all around. Well, lumber itself has its own character and needs more in deep maintenance. If not properly treated over the years, wood could enlarge or shrink, causing major issues. A scratch floor repair can completely change the look of the floor. Staircase floor repair needs a different approach than laminate, parquet or floorboard repair. Floor scratches, gaps and loose steps are no more an issue with our successful restoration system.
Floor maintenance guide in South East London
Proper floor cleaning is the key to the long life of your flooring. Flooring Services London provides wood floor maintenance information, which will save you time, money and most important of all, it ensures your flooring's beauty and durability for longer. Floor waxing is a tricky task because ice-skate rink slippery wax finish can be a serious issue. Don't take the risk and bet on Flooring Services London for amazing waxing, stripping, polishing and recoating service for both floors and staircases.
Don't neglect floor and staircase projects anymore, if you are on a low budget. Just give us a call on 020 70360625 or info@flooringservices.london now!
Served Areas
Served Postcodes
BR1
BR2
BR3
BR4
BR5
BR6
BR7
DA5
DA6
DA7
DA8
DA14
DA15
DA16
DA17
DA18
E1
E7
E16
SE1
SE2
SE3
SE4
SE5
SE6
SE7
SE8
SE9
SE10
SE12
SE13
SE14
SE15
SE16
SE17
SE18
SE19
SE20
SE21
SE22
SE23
SE26
SE28
W4
Testimonials
Dear Dimitri, Thank you for completing the work on time and to a great standard. I am very pleased with your team who worked swiftly and cleanly. I am very pleased with the finished product which I hope we will enjoy for many years to come.
A job done very well. Thank you.
Very happy. Very good overall.