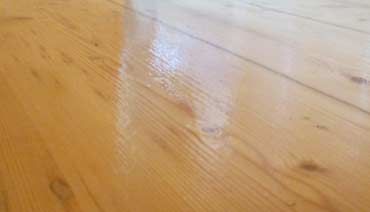 Being hard workers for years on the wood flooring market in Central London, we can provide a long list of reasons why we love our work. Think of all the historical buildings with old-world charm and antique hardwood floors this area has to offer. Parquetry excites us even more, provoking our more artistic than foreman's hearts with a whirlwind of mosaic compositions out of this world. Well, it's not about us, it's all about our clients. We can tell why wood is your choice of flooring, because of the simple elegance it offers to its owner or the durability you can pass on to the next generations. Although the different origins, wood flooring can be your family stone, reliable and sturdy. Flooring Services London provides high-quality services and maintenance in Central London for wood flooring you will enjoy a lifetime.
Floor fitting in Central London
Floor fitting is the starting point of every successful flooring project and every repair or refinishing service to come. With so much variety on the market, you can easily get flurried between solid, engineered and hardwood, parquet, laminate or floorboards. Don't worry, because it is our job to be your guide and advise you the best option, depending on the condition of the subfloor, the moisture level and, of course, your desires.
Floor sanding in Central London
Our floor sanding service will delete any significant flooring issues such as scratches, gaps and discolouration, creating a smooth surface for the upcoming finishing and sealing. We offer classic sanding service for solid and hardwood and we've mastered more challenging projects like parquet and engineered wood sanding to perfection. In addition, floor sanding is our starting point for making your dreams come true, because the process creates a smooth surface like a blank canvas for every painting and finishing idea, which can come to mind.
Floor repair masters in Central London
Our service can solve any issue you can possibly imagine, from gap filling to scratch repair, thanks to our modern equipment and high-quality products. Our repair service list is long, including solid, engineered and hardwood repair, laminate, floorboards and parquet also and continuing with staircase floor restoration.
Floor maintenance and care in Central London
When it comes to domestic and commercial flooring projects in Central London we are your budget-friendly service. After wood floor cleaning, recoating, re-oiling and refinishing you will have your perfect floor with an affordable price tag.
Don't hesitate to contact our customer service for more information. Flooring Services London team is happy to be your A to Z flooring service in Central London.
Served Areas
Served Postcodes
E1
EC1
EC2
EC3
EC4
NW1
NW6
NW8
SW1
SW7
W1
W2
W9
W10
WC1
WC2
Testimonials
Dear Dimitri, Thank you for completing the work on time and to a great standard. I am very pleased with your team who worked swiftly and cleanly. I am very pleased with the finished product which I hope we will enjoy for many years to come.
A job done very well. Thank you.
Very happy. Very good overall.