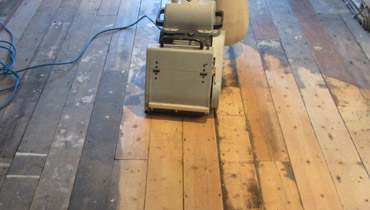 With natural warmth and timeless beauty, stunning solid wood and hardwood floors can serve as a classic foundation in any home. Yet over years of wear, even the highest quality hardwood can start to lose its lustre, showing scratches, dents, discolouration and a dulled finish. Rather than replacing your floors, our professional sanding services can restore them to like-new condition at a fraction of the cost. Our skilled teams use specialised equipment to gently sand away surface imperfections and prepare your wood for a fresh protective finish. We bring out the full potential of your existing floors, reviving their smooth feel and rich colour with a flawless sanding process perfected over the years. Breathe new life into your solid hardwood floors with our dust-free floor sanding for homes and businesses across London.
The Benefits of Solid Wood Floor Sanding
Solid wood floor sanding provides multiple benefits for restoring your hardwood floors. It can revive floors that are worn, damaged, or have discolouration, making them look new again. The process smoothes away scratches, gouges, and other surface imperfections. Sanding prepares the bare wood for the application of a fresh protective finish. It extends the life of your original solid hardwood floors compared to replacing them. Sanding is an environmentally friendly solution against tearing out floors. It is also far more cost-effective than installing brand new hardwood floors. With our professional sanding services, we can breathe new life into your solid wood floors at a fraction of replacement cost.
Our Solid Wood Floor Sanding Process
Our professional sanding crews take great care with your home and floors. We protect all furniture with dust sheets and thoroughly clean the floor area. On a sample test area, we demonstrate the sanding results before proceeding. Using advanced dust-free sanders minimizes airborne mess. With care, we sand away all of the existing finish to bare wood. The planks are made smooth and level. We remove any scratches, gouges or damage. A high quality primer base is applied before re-buffing to ensure a smooth wood grain texture. All dust particles are vacuumed up. Finally, we apply your choice of new protective finish coating, whether lacquer, oil or polyurethane. Every step is handled with precision care by our trained solid wood floor sanding teams.
Hardwood Floor Sanding Tips
To keep your hardwood floors looking their best after sanding, follow these tips:
Have your floors professionally sanded every 5-10 years to refresh the surface and finish. This periodic sanding will extend the life of your floors.
Use breathable mats at entrances to minimize moisture and dirt. Avoid rubber-backed mats that can discolor wood.
Immediately clean up any spills to avoid stains setting into the wood grain.
Install felt pads underneath all furniture legs to prevent scratches when moving.
Maintain ideal temperature of 15-25°C and humidity of 35-55% in your home to minimise natural wood movement.
Restore the natural splendour of your solid wood or hardwood floors - without the cost of new floor replacement. Our professional sanding services can eliminate years of wear and damage, providing a fresh canvas for a new protective finish. We deliver dust-free, expert sanding that reveals the hidden potential in your existing hardwoods. Contact our flooring specialists today at 020 70360625 to schedule a free on-site consultation. We serve all residential and commercial clients across London. Breathe new life into your worn oak, maple, hickory or exotic wood floors with our quality sanding process. Call now to see how our wood floor revival services can enhance your home or office space with the timeless beauty of refinished hardwood floors.
Served Areas
City of London, Westminster
Barking and Dagenham, Havering, Newham, Tower Hamlets
Hackney, Redbridge, Waltham Forest
Barnet, Enfield, Haringey, Islington
Bexley, Bromley, Greenwich, Lewisham, Southwark
Kingston upon Thames, Merton, Richmond upon Thames, Wandsworth
Ealing, Hammersmith and Fulham, Hillingdon, Hounslow, Kensington and Chelsea