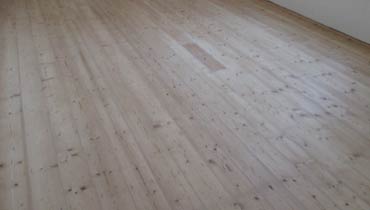 At Flooring Services London, restoring the true beauty of your wood floors is our specialty. For over 20 years, we have been providing professional floor stripping services to homes and businesses across Greater London. Our team of experienced technicians has performed thousands of expert floor stripping jobs, mastering techniques to safely and effectively remove built-up wax, residue, grime, and old finish from solid hardwoods, engineered woods, parquets, and other wood flooring materials. We stay current on innovations in commercial-grade stripping products and application methods.
Our technicians participate in ongoing training to deliver unrivaled expertise on every job. We are specialists in assessing each floor's unique needs, selecting the ideal stripping solutions, and performing the multi-stage stripping process with care and precision. Whether your floors require light cleansing or heavy-duty restoration, our knowledgeable professionals know how to reveal the floor's original beauty and prepare it for a fresh new finish. Trust London's leading wood floor stripping experts!
Our Floor Stripping Process
Thorough Cleaning - We start by deep cleaning floors to remove dirt and debris.
Applying Stripper - A commercial-grade chemical stripper is applied evenly and left to penetrate the old wax.
Residue Removal - Once wax is lifted, we thoroughly clean again to remove all stripper residue.
Prep for Refinishing - Floors are prepped for new wax or other protective finish.
Our expert floor stripping service does far more than just remove surface wax and debris. Proper stripping penetrates deep into the microscopic pores of the wood to dissolve and lift away built-up grime, residue, and old finish that has accumulated over time. We use the latest safe, highly effective commercial stripping solutions and specialised application techniques to gently but thoroughly cleanse your floors.
The floor is prepared with pure, raw wood so it can fully accept new protective finishes. Any dull, damaged wax layers are stripped away to reveal the wood's original vibrant colour and grain. We take care to contain mess and dust, leaving your home spotless. With over 20 years of experience stripping countless wood floors, we have mastered the balance of efficiency and care needed for outstanding results. Trust that your precious floors are in the hands of London's most qualified stripping technicians.
Why Choose Our Professional Floor Stripping?
With over 20 years in the flooring industry, our technicians are highly trained in all aspects of wood floor stripping and refinishing. We use leading commercial products for safe, mess-free stripping. Our dustless systems contain debris. Your satisfaction is 100% guaranteed. Contact us today at 020 70360625 for a free estimate on renewing your floors with our specialised floor stripping and refinishing services. We service all of Greater London and can revive your floors affordably within just 1-2 days.
Served Areas
City of London, Westminster
Barking and Dagenham, Havering, Newham, Tower Hamlets
Hackney, Redbridge, Waltham Forest
Barnet, Enfield, Haringey, Islington
Bexley, Bromley, Greenwich, Lewisham, Southwark
Kingston upon Thames, Merton, Richmond upon Thames, Wandsworth
Ealing, Hammersmith and Fulham, Hillingdon, Hounslow, Kensington and Chelsea