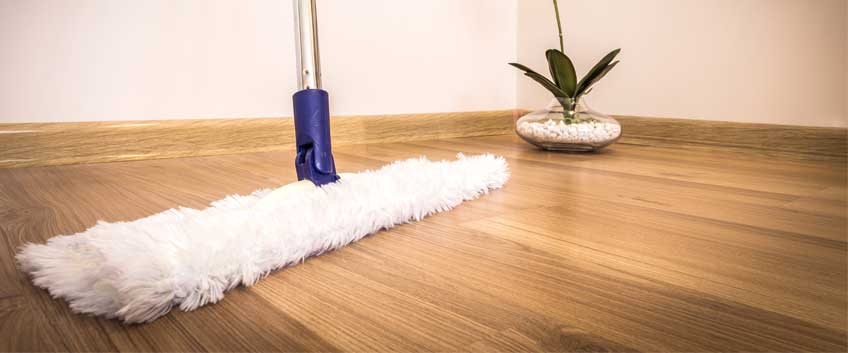 We practically don't stop sharing with you how much we love hardwood and that hardwood floors are practically the best investment that pays off with the years. But do you know why we really think that hardwood floors are great? Do you understand all the benefits and advantages of owning a hardwood floor can come with? Well, today we go that extra mile and share with you the benefits of hardwoods for your home or workplace. Well, not all of them, because, after all, this will be an endless article and the author of this article needs a break too, however today we take a quick look at the main reasons why hardwood floors are perfect, simply perfect! These were some hard decisions, but here are the hardwood's top 5:
Hardwood floors compliment any style
You don't believe us? Well, if you are going for the entirely stone or entirely metal look, maybe you are right, but otherwise, hardwood floors match and suit any style and interior design under the Sun! Just imagine all the variety of colours, shades, tones, grades, textures, wood species, patterns (natural and man-made) and all the ways wooden floors could be treated to look differently… it makes us dizzy! With such a great diversity of choice, you can complement practically any possible interior design, from contemporary to traditional, shabby-chic to cutting edge. You can match your floor to your taste and find anything on today's market, really! You have the freedom of customising your own piece of art and choose between so many possible treatments, finishes and effects. You can even make your wooden floors don't look like wood at all, but then again, why you purchase a wood floor really?
Long-lasting power
Hardwood floors handle a high level of everyday use, heavy footfall and frequent traffic, messy children and even messier pets, thousands of clients every day and even a whole basketball game season (remember those glossy wood floors they have at NBA?). Wood is naturally a very hard-wearing and long-lasting material that is also pretty flexible and adapts to its environment quickly without causing difficulties and discomfort.
Easy to take care of
They are, really! It may seem like hardwood floors are a bit too pretentious, but in fact all they need is a bit more specific maintenance that is very simple and not time- and energy-consuming at all. If you want to protect your floor from imperfections and preserve its flawless look and condition for decades, then all you have to do is making sure you vacuum it daily, remove the dust and dirt with a damp mop once in a week, or occasionally when there are accident spills and stains. That is all, as simple as that!
Hardwood floors can be refinished
If your floor starts to look dull, tired and unhappy, it is because of the ageing finish. Don't worry, because you can quickly bring it back to shape and its previous glory. Sanding and refinishing are one of those timely, simple and not expensive at all maintenance procedures that can revitalise your floor up to 5 times in its life.
Healthy
Unlike carpets, hardwood floors are not going to attract so much dust and debris along with bacteria and allergens. Hardwood is naturally a smart option for a healthier indoor environment and a higher quality of indoor air.