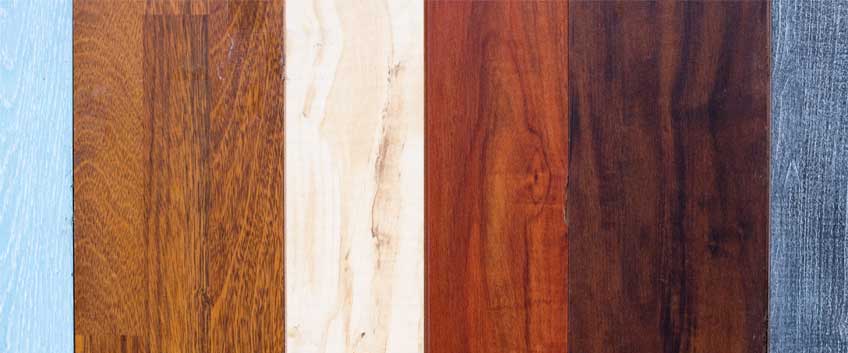 For some of you the fact that there are current trends in wood flooring may be surprising. In fact, when it comes to wood flooring, people are usually all about their personal preferences and requirements. In fact, purchasing a new wood floor is an important decision and the best thing you can do is discuss your purchase with an expert because only professionals can recommend you the best option it means not only a beautiful look but mainly what will suit and match the best your lifestyle and the specific characteristics of your property. Imagine that your property has a high level of indoor humidity, or the floor will be exposed mainly to direct sunlight, or it will be installed in areas, where moisture and temperature changes are an issue – all these factors are essential for your decision and you have to find the option that is as long-lasting and hard-wearing in your situation as possible. However, with so many choices in today's market and also having the option to remodel and transform the already existing wooden floor, the question of design and style is also current.
The curious beings we humans are, we are often interested in what other people like and what are the current trends. Of course, at the end of the day, it is your floor in your house or workplace and your preferences and style are the most important, but if you want to stay tuned with what is popular and highly preferred for the last few years, in today's article we are going to answer the question of what today's homeowners want in hardwood floors and how this can be achieved. Based on our personal experience of wood flooring professionals and repairs and re-finishing contractors and also discussed with the real estate specialists, here are the main wood flooring trends that, we believe, will be dominant in the upcoming few years… and maybe forever?!
Black wood, black stain, including ebonised and black, dark finishes. Although dark wood floors are not anyone's cup of tea and they are particularly suitable for spacious rooms, otherwise they may make smaller rooms appear even smaller, the latest trends offer one very dramatic and attractive luxurious dark look that compliments almost any interior design and style.
Hand-scraped boards with pillowed and bevelled edges. This method of remodelling and styling wood floors leaves a statement and recognisable personal style and a unique appearance.
Natural and genuine look, characteristics like knotholes and mineral strakes.
Wood reclaimed from the old building. There is something very exciting in owning a floor with history and old-world charm, plus the fact that recycling is eco-friendly.
Virgin wood such as antique heart pine logs dredged from river bottoms. An expensive, yet very original option.
Wood from sustainable forests.
Water-based finishes like wax and oils. They are especially appropriate for antique floors, since they leave the genuine beauty and texture of the wood shine through while adding protection.
Patterned floors like parquet and "wood bricks" or cobbles.
Painted and stained patterns and borders.