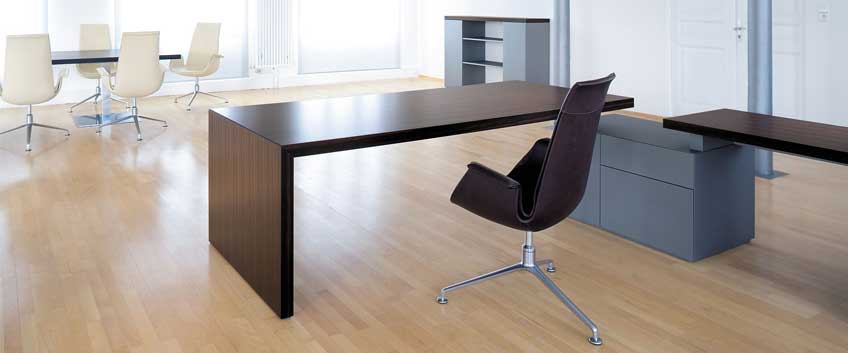 Choosing wood flooring, in general, can be easy if you know where to start and if you have someone experienced and knowledgeable to help you out. Although today's wood flooring market can be confusing and overwhelming for most of us and we find such a great variety of styles, colours and textures a bit stressful sometimes, we believe that if you took some time to do your research and know your priorities, you are finally going to end up with what really fits your needs and desires. However, with commercial wood flooring projects, it is not only a matter of personal preferences and you have to be aware of a few basic things. Here is a short list of the basic things you have to look for when choosing a wooden floor for a business and commercial facility.
High Traffic
Business and commercial facilities are known for being busy areas with high traffic and this is why a hard-wearing and long-lasting wood flooring option has to be your number one priority. For a higher occupancy office, the best solution is engineered wood flooring. Because of its specific structure engineered wood planks are made to be extra solid and hard-wearing. Unlike solid wood, engineered wood is also not that sensible to indoor environment changes and impact like high level of indoor humidity, frequent temperature changes, etc. The layers of engineered wood are made of allowing reduction of the "movement" due to moisture and heat and the risk of major issues is minimised.
Appearance
Of course, your workplace is where you present your work, ideas and visions to your clients and it is important to bet on a good appearance. In some matters, your workplace portrays your business and because of that, it has to look professional, comfortable, confident and inviting. In addition, studies show that the appearance of the workplace also has a serious impact on the productivity and creativity of the employees and increases inspiration. With that being said, wooden floors are always a good option. There is no way to tell if solid wood or engineered wood looks better – they both look almost the same when installed and choosing between them both is a matter of personal preferences and taste. However, in terms of style, we recommend you go for lighter wood colours and cleaner lines. You may be tempted to go for something extra dramatic, rich and deep colours, interesting patterns and so on in order to make your place look luxurious and fun, however, choosing more settled options is the smarter choice. After all, you don't want all the interest focused on floor level, right, and the more engaging patterns and colours have to be left for other projects.
Maintenance
Well, maintenance is one of the top priorities, of course, and your commercial wood flooring has to be very easy to clean and maintain in a good look. In this case, we are talking about choosing the right finish. In general, lacquer is a better option in terms of long-lasting power, however, even the finer scratches tend to be too visible when occurring on the sleek surface of lacquered floors. On the other hand oil finish gives a highly natural look and it is very easy to maintain, however, it needs re-application every now and then. It all depends on your personal requirements and needs.