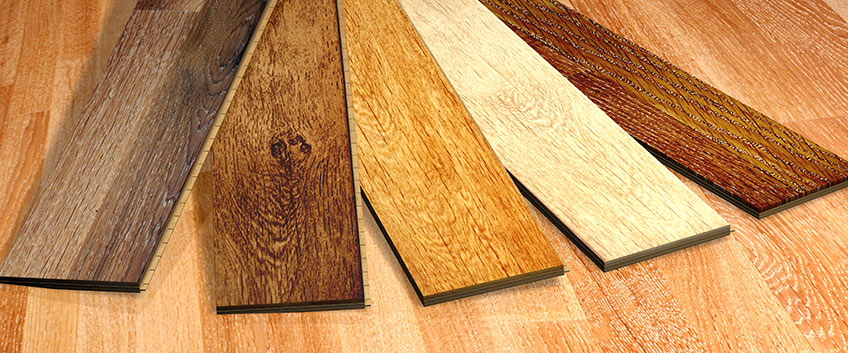 Wood floors are hard to resist because of their unbeatable beauty and elegance and the fact how durable, hard-wearing, and long-lasting they are. In fact, real wood floors come with a number of benefits and advantages, however, they usually also cost a bit more expensive than other flooring options on the market. Naturally, a floor made out of real, natural materials will cost more expensive compared to the other flooring alternatives such as laminate, vinyl flooring, etc. You may be planning a home renovation project and wood flooring is definitely something you want to have installed in the house.
However, when you are working with a tighter budget it may be hard and challenging to fit wood flooring in the agenda, even if it is your priority. This is when you may be tempted to opt for some suspiciously cheap wood flooring offers. While everyone loves a good bargain, you should definitely approach such offers with a bit of suspicion. At the end of the day, we all know that you are getting what you are paying for. Is this also the case with wood flooring or you may be born under a lucky star and able to find a real wood floor that costs pennies but comes with premium quality? In today's article, we would like to discuss the chance you can find a very good quality of wood flooring at a super low price and if this all is actually a marketing trap you can fall into easily.
One thing on the wood flooring market is for sure – you are spoilt for choice. So many wood species, colours, designs, flooring types, textures, finishes, and what not, and of course, such a wide spectrum of wood flooring prices. Some of them will cost a little fortune, others will appear as the bargain of your life. In both cases, you are not recommended to rush things out and make a purchase. While the price of a wooden floor is definitely not a sign for its quality, it definitely can give you a general idea of what you can eventually expect. The fierce competition in the industry may result in suspiciously low prices and reduced price tags, however, if something is really that suspicious, there must be something wrong. Or does it? Let's find out.
Solid Wood vs Engineered Wood
The never-ending dilemma in the industry, of course. In fact, the price and your budget are just small factor that can determine the choice between solid wood or engineered wood. If you have already set your eyes on these two amazing flooring options, don't let the price be the leading factor in the case. First of all, you need to determine which of these two options will better fit the requirements and specifics of the place and area, where the floor will be installed, and also the needs, desires, and lifestyle of the people using it. This is only for starters because solid wood vs engineered wood is a discussion that should be taken seriously and a choice that should be made after a thorough consideration of all aspects, factors, pros and cons. And the price is just a small bit of the conversation. At the end of the day, both solid wood and engineered wood will serve you with loyalty for many decades, so it is safe to say the higher price is justified by the longevity and hard-wearing power. However, one thing is safe to say, neither suspiciously cheap solid wood flooring nor suspiciously cheap engineered wood flooring is likely to last for that long so maybe reconsider your choice or your budget.
Reputable Supplier
One of the most important things when shopping for a wooden floor is to choose a supplier who is really reputable and reliable, someone known for offering really high-quality and good products. One of the aspects you would like to consider when choosing the right supplier of wood flooring include considering whether the flooring materials have been acquired from responsibly managed forests and in a sustainable way, all the guarantees available, whether the supplier offers samples or not, whether the supplier is ready to gladly assist you with determining the right installation method for the floor or not, etc. Make sure the supplier will also gladly let you contact their previous clients or current customers. If the supplier is doubtful and doesn't let you do that, you should maybe reconsider your choice and dig a bit deeper for a more reliable and reputable supplier. Once you find the right supplier, you can rest assure you are probably paying a standard and normal price for the type of wood flooring you are getting. Otherwise, you may end up deceived and regretting your choice.
Warranties
A warranty will turn out to be one of the key aspects of your decision of a supplier and a wooden floor. Remember, the only thing you want to avoid at all costs is wood flooring that is not only suspiciously cheap but also doesn't come with a warranty or a guarantee. A reputable and reliable wood flooring supplier will always be able to provide you with some sort of official guarantee that your new wooden floor will look and feel great and last for a long time, of course, once it is installed by a professional flooring specialist and in the right installation way. However, some situations are really complex because a supplier can also provide you with a guarantee for cheap and low-quality wood flooring. Once the poor quality flooring gets warped, cupped, or distressed in any other sort of way too soon, you may not be able to get a refund or replacement, unfortunately.
Special Offers
Special offers are amazing, we all love them. However, the most important thing right now is to make sure you won't find a floor that you will end up replacing in a couple of years. In such situations, you have paid a reduced price for the floor but you will pay double and even more for all the repair attempts, the replacement with a new floor, all the professional services that go along with that. You definitely don't want to end up paying an extremely high price for something you have once paid a suspiciously low price for, right? In the long-run, cheap wood floors that come as a special offer and at a bargain price may not be the most cost-effective decision you could make, because they may cost you more given the possible repairs, renovations, and restorations required due to their lower quality.