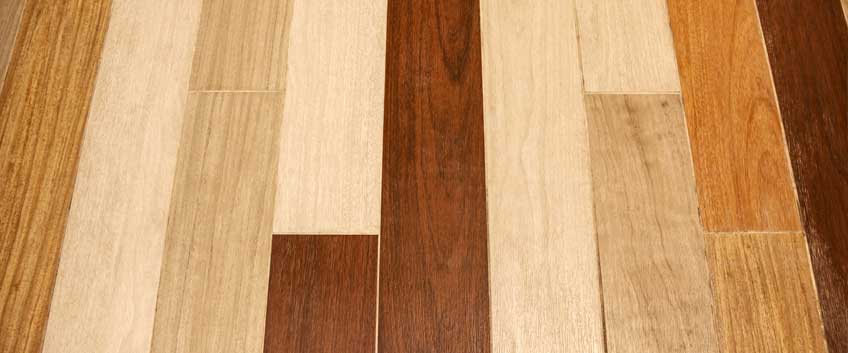 If hardwood flooring is your cup of tea, you probably already know that there is such a great variety of options that can complement any interior design and match any taste. You can choose between practically thousands of colours, textures, styles and all the wood species that can additionally be re-modelled and their look can be changed the way you want it and desire it to be.
In the first articles of the series we have already started sharing with you the wood floor colour trends we expect to be really popular in 2016 and in the next decades. Of course, wood floors are a pretty serious investment and at the end of the day, you have to go for a look that makes you happy and comfortable, not for a look that is on the top of the year's trends. However, if you are looking for a bit of inspiration and ideas, today we are continually sharing with you the top trends of 2016.
Today we are taking a look at the bolder and more unique wood floor colour trends for the upcoming years. Although browns, neutral and tan wood floor tones are considered to be the evergreens that are classic and preferred by many because of the elegance and cosiness they add and they can practically match any style, from modern and cutting-edge to more traditional, their are also a few upcoming wood floor colour trends that at first may seem like inconvenient, but once you have a further look, you will find them enhancing the beauty of your interior design and perfectly matching it.
White
Whitewood floors are one of those things that people are lusting a lot of it after, however, they stay away from it because they believe that white floors are very hard to maintain in a good look and condition for a longer time. With this being said, people prefer to go more often for long-lasting power rather than an impressive and bold design. On the other hand, white floors can work as a perfect backdrop for particularly any style and interior design under the Sun! White is the perfect base to build your entirely customised style on. You can either go for a very minimalist and airy look or for a shabby-chic interior design with bold and statement distressed floors like a true piece of art. The choice is completely yours!
Grey
Grey wood floors tend to gain more and more popularity in the last few years, mainly because of the minimalist Scandinavian style that won over thousands of hearts. Gray is the "new neutral" and it doesn't overpower or fight with other colours, which makes it, once again, the perfect versatile backdrop for any style. However, grey is great for bold interior designs, because it is a little bit unexpected and interesting.
Orange/Red
Orange and red floors are great for you if you are looking for something even more unusual and unexpected than grey. Coppery and russet-toned floors are combined great with contemporary or traditional interior design. These vibrant colours really dominate every space!