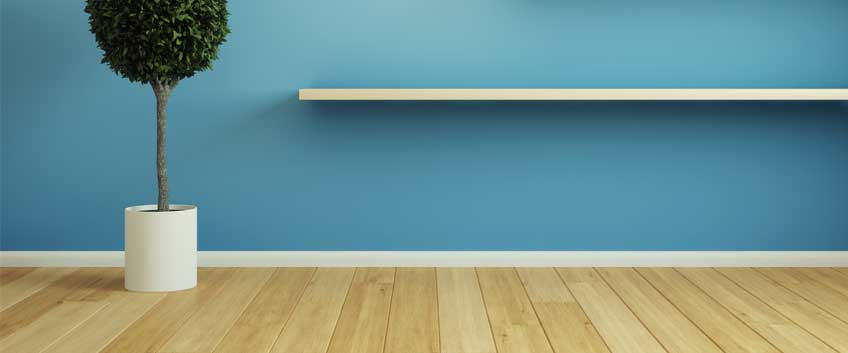 The hardwood flooring, the way you have it installed in your home, or workplace today, the way you know it, has a very rich and interesting story. Hardwood flooring had to go through a very long journey through so many decades and decades, so today it can be improved, amazing, durable and make you feel happy just by having it installed in your home! Let's have a deeper look at this journey!
The Debut
1600s is the period of the debut of hardwood flooring when people start to get familiar with this product and its benefits for their interior design. Do you wonder what floors used to be before that? Many homes before that used to have just dirt that was smoothed over and this worked as a floor. Not very glamorous, isn't it? Glad that people were soon introduced to wood flooring, as in 1625 the wealthy started incorporating it in their homes. The first wooden flooring was installed in patterns that are very popular even nowadays – the elegant French parquetry herringbone and also marquetry. Why wood flooring was such a big luxury these days? It took a long, long time for one single floor to be constructed and installed because it was completely hand-made from multiple wooden pieces from different wood species that were hand-scraped, sanded, finished and waxed. All by hand and as you can imagine, this was a pretty time-consuming process that required a lot of craftsmanship and skills (and still it does).
Welcome to the New World
As Europeans started settling in America, the colonists used the abundant wood resources to build their homes, furnish them and create wooden flooring. These floors were not finished and overall, all the boards were fitted randomly and with a random width and length. Comfort and functionality were the main focus of these floors, while in Europe and especially in France at this time, it was all about elegance and appearance. Luckily, wood flooring offers both visual pleasure and durability and functionality.
Mass Production
Hardwood floors began to be mass-produced in the late 1800s. While the beautiful parquetry patterns were still a luxury, all other people learnt how to fit a simple wooden composition with basic skills. Once the "wooden carpet" as they called it then was fitted, it was filled, sanded and finished. Because of the poor job and no maintenance at all, wooden floors didn't live up to the hype, since they appeared to not be really as durable and hard-wearing as promised and started cracking and splitting. This was also the time when the tongue and groove fitting system was invented and the herringbone pattern became very popular, but this was still a luxury and reserved for the wealthy.
The Comeback
After the decades of the rise of linoleum, carpet and cork, hardwood flooring made its comeback in the mid-1990s, when many homeowners saw an amazing option for flooring in the natural and beautiful wood. During this time the industry managed to become highly environment-friendly, finishes became more durable, high quality and innovative and people started going really into the old-new trend. Now, more than ever, hardwood flooring is the most beloved and highly preferred option by so many people around the world. And it is easy to see why, but never forget that there were times when no one wanted not a single plank installed in their home, or times when wood was a real luxury.