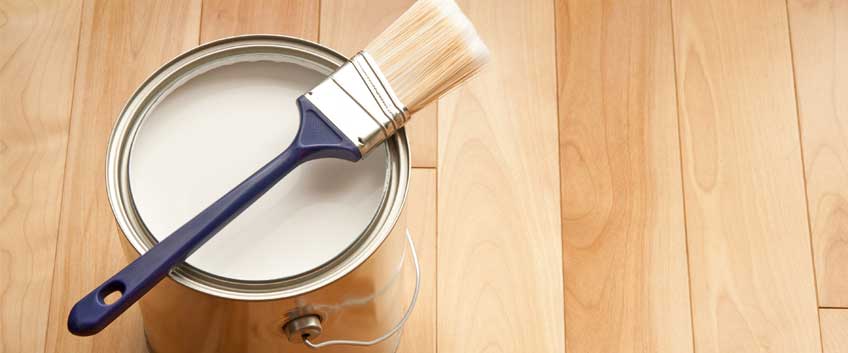 Hands down, when it comes to wooden floors, it is easy to see what so many people find in them. Wooden floors are very, very beautiful, charming and have their own character that adds a lot of benefits to the interior style you might be a fan of. In addition, wood is a natural and very durable, hard-wearing and long-lasting material that is easy to maintain in good condition. Since wood floors are rated so highly in our and everyone else's ratings, we start to wonder where is the catch! What can possibly go wrong with wooden flooring and make you regret your choice?
Well, nothing really, there is no need to be suspicious, just let things be and enjoy your wooden floor the rest of the time. However, you still need to consider the fact that, unlike some other flooring options, wood floors do not have a secret power to be excellent at anti-slipping! Some people might be put off by the possible lack of traction and grip (although, it is really not big of a problem, otherwise why are so many people still whole and alive, although they own a real wood floor for such a long time?!), especially on stairs. The sheer chances of slipping and skidding are not something you have to worry about, but if you really want to have the confidence to say that your wooden floors are the best at anything and everything, here are a few ideas on how you can boost wood's anti-slipping power and still enjoy a beautiful and unique wooden floor.
Non-skid clear tape
Non-skid clear tape is a good solution for stairs, steps and corridors. Non-skid clear tape provides your floor with an excellent grip and still will not sacrifice the natural beauty and elegance of your wooden floor for a bit of functionality. This is a smart method for improving your floor's traction, however, when it comes time to replace and lift this clear tape, the adhesive is most likely going to damage the finish of the wood's surface and make you need sanding and refinishing service.
Employ carpet stair treads
Carpet stair treads are another great way to improve the traction and grip of your wooden floor and it is frequently used for wooden stairs. If you choose this solution, keep in mind that you will still need to secure the treads with double-sided carpet adhesive tape that may damage the finish underneath, but will keep the treads in place. If you decide to cover the entire stairs with treads, do not forget to put a rug on the bottom of the staircase in order to make sure that no one is going to slip, when on the base of the staircase.
Non-skid flooring coating
Unlike the above-mentioned anti-slipping methods, non-skid flooring coating is a great option, if you do not want to re-sand and re-finish the wood's surface every time the tape is removed. This method also won't take away from the appearance and genuine beauty of your floor. These coatings are not going to dull the wood. Most professionals prefer this method over the non-skid clear tape since there won't be adhesive leftover that needs to be removed later on.