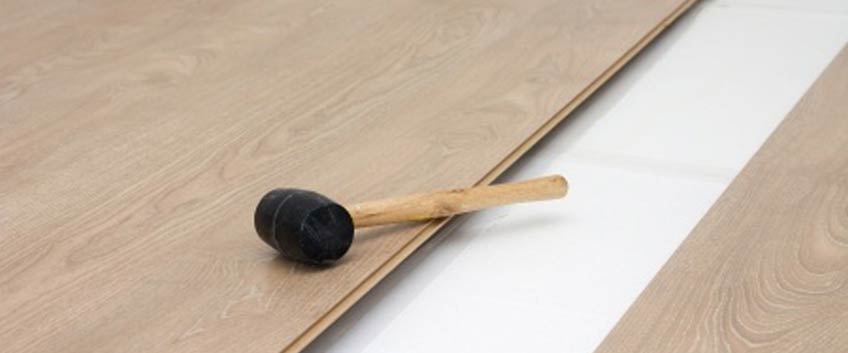 Before you install wooden flooring in a particular room in your home, you have to take into consideration some things. On the one side, they will help you very much with the installation, and on the other side, your floor will be more durable in time.
The temperature in the premise
The instalment of the wooden flooring has to be done in rooms, where the temperature is normal. In order to normal processes of contraction and expansion of the flooring to go normally, the temperature during the installation should be around 20°C.
Moisture
You also have to check the humidity levels in the room, where you are going to install the flooring. You have to use a moisture meter to get the most correct values, and you can get one in the hypermarkets for building materials. The best values of humidity for installing wooden flooring are between 40% and 60%. The moisturе that is in the wooden flooring should be around 10%. The values of humidity lower than 30% are not appropriate. You can use a humidifier to correct this and thus make the humidity levels appropriate.
Size of the room
Before buying the flooring, you have to calculate the exact quantity needed for your floor. You also need to buy 3-4 square meters more, because there will be places where the flooring has to be cut and the rest pieces could not be used afterwards.
Acclamation of the wooden flooring
You should leave the wooden flooring in the room where it will be installed for about 48 hours, before starting with the installment. The reason for this is that it can "adapt" to the climate in the room. You also have to check the sub-floor or the surface, on which the flooring will be installed. The surface has to be smooth, clean and dry.
Check the sub-floor's humidity level
It is very important to check the humidity level of the surface, where you will install the laminate flooring. If the surface is made from concrete, the acceptable moisture level is 4% and for wooden surfaces – up to 10%.
Underlayment
You have to be very careful and choose a quality underlay before the instalment of the wooden floor. Flooring Services London offers different types with different widths.
Installation tools
You will also need some instruments, in order to complete the installation. One of them is the tapping block. It is used when you are hammering the planks of the flooring, in order to push them into place. You also need to have expansion wedges so you can leave expansion gaps on the periphery of the flooring. These gaps will take the normal expansion and contraction of the flooring. You will also need a board puller, pencil, and hand saw.
If you need more information, contact Flooring Services London. We can offer free samples and you may have a look at our available products in our showroom.