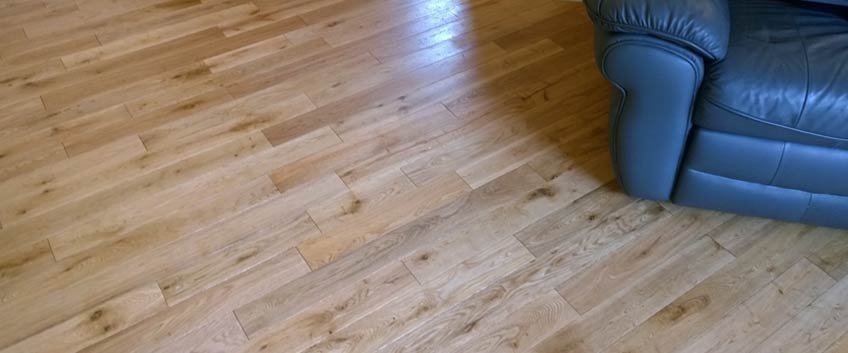 The new tendency in the colors of the wooden flooring on the market is those in the light color range. They are now preferred by most of the interior designers because of their contemporary look, because of the opportunity to make the room stylish, more elegant and even brighter.
If you would also like to install light flooring in your home, then the different shades of such floors, offered by Flooring Services London could be exactly for you. We have some ideas how you can arrange the interior of your home, if you have chosen to install a light-shade wooden flooring:
For the illusion of a bigger room, you should combine the light flooring with light color of the walls. You can use colors like for example white, cream. If you want to put the accent on the walls, then choose deeper colors like shades of golden, peach hues, light orange and yellow. If you have a bigger room, then you can combine the colors and even choose more extravagant ones. Try to make contrast between the walls and flooring, so that you can give the room a unique and modern look. You can also make the walls darker – that will create the impression of elegance in the room.
You can place a carpet in the room, but do not select it in color, matching that of the wooden flooring, because this will make the room look dull. Try to find carpet one or two shades darker than the flooring. The carpet will have two positive effects – on the one hand it will bring coziness to your home, and on the other it will protect the flooring from possible scratches.
As with the carpet, you will also have to choose the furniture darker that the flooring. The interior in the room will be very monotonous if the colors of the furniture and the flooring coincide completely. If you like more the simpler, stylish look of the room, then choose furniture which are darker and in neutral colors. Such colors are for example brown, dark brown, black. If you opt for bolder look of your home, then try a red sofa or a purple tablecloth.
We can also suggest you the following:
Try fresh, vivid colors, in order to make the room eye-catching.
You can try to combine white and blue in the interior.
You can achieve a more contemporary look when using glass in the interior – for example including the glass in the furniture, using glass tables.
If you want to achieve an English look in your home then try the colors grey, beige and white.