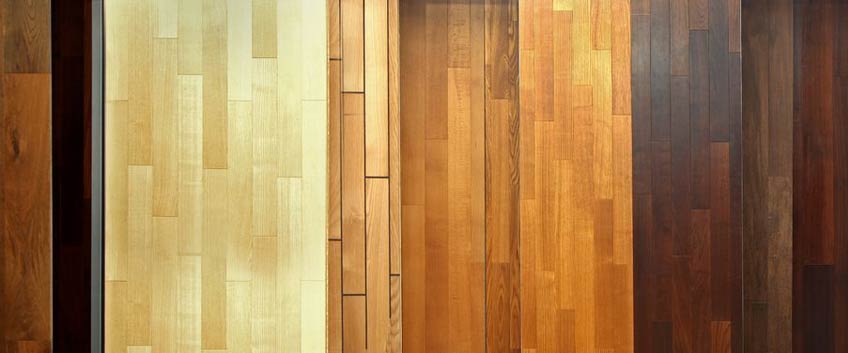 Wooden flooring is always a modern and fashionable choice when it comes to the interior design of a house. The wooden flooring gives an amazing and luxurious look to the home, and the laminate becomes more and more popular nowadays, especially because of its lower price. Both floorings have their positive and negative features, so we will try to list some of them below:
Price
The price of the laminate flooring is much lower, and this is due to the fact that it is made from flooring products, composed together using the method of lamination. Unlike laminate, wooden flooring is made of original wooden material, sometimes of exotic woods that are really expensive. The difference in the prices often is the main factor that defines the ultimate choice of flooring. Also, the installation costs of the laminate are much lower, and actually, a person can make the installation by himself, which is easy and not much time-consuming.
Resistance
The laminate flooring is more durable, compared to the wooden flooring. It is more resistant to scratches and damages because of the material it is made of. The wooden flooring is not suitable for rooms, where there is heavy traffic. It can get easily scratched and harmed, and it should be treated more carefully. Also, the laminate flooring is more resistant to humidity and moisture. It is the perfect choice for cellars or premises with higher humidity. The installation of the wooden flooring must be at a place where the levels of moisture are lower.
Maintenance
The maintenance of laminate flooring is much easier than that of wooden flooring. This is done only with a mop and a detergent. The maintenance of wooden flooring is more complicated. This is made with special products and takes much more time.
Repair
It is easier to repair wooden flooring than a laminate. When the wooden flooring becomes very old or worn out, a scraping may do wonders for it. In this way, all the imperfections can be made totally invisible. So if you have old flooring of many years you can make it look as if it has just been installed.
The repair of the laminate flooring is harder. It can not be sanded down, and also if it needs changing, we can not be sure after years that we will find the matching color, or the shade that is perfect for our room.
The list above is just to give you guidelines in the choice of flooring for your home. But also some other factors have to be taken into consideration – whether you have pets, kids, how heavy is the traffic in your home. Flooring Services London is here for you to help you make the correct decision for the flooring in your home. You can visit us if you need more information and tips.