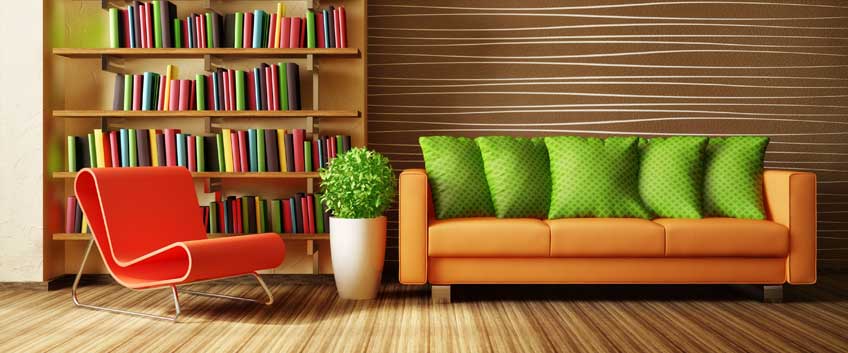 Wood is amazing and exciting and we want it in our houses, right now! Many people are such big fans of wooden surfaces for their houses or for their workplaces that they use wood in their entire interior design planning and project – wood flooring, furniture, worktops and kitchen countertops, wood everywhere. But as you can imagine, the result is not far from way too overwhelming. Do not worry, if you are a true fan of wood, you do not have to stay away from what you like, because wood is the evergreen of interior design and it will always be stylish, elegant and classy, no matter what. The only thing you have to do is, however, make sure that your wooden furniture matches your flooring.
Undertones
Natural wood comes in a great variety of colours, and shades and even the same colour wood species could have a different undertone, which makes a big difference, especially when you are putting together different elements. In addition, natural wood can be treated and changed to look very different by staining, finishing and a number of other treatments, so finally, you end up with dozen of options you enjoy and like, but do they all match? Every colour is made out of a mass tone and undertone. The mass tone is what you see at first glance, but the undertone is what you need more time to get used to, understand and notice, however, undertones make a significant difference and they influence powerfully the whole appearance and atmosphere of the room. There may be many exclusions, but the main conception of undertones is based on balancing. For example, dark floors will look great with light furniture, on another hand matching dark chairs to dark floors may be too overwhelming and you may lose balance completely.
Grain
Besides the colour of wood, its grain is also very important for the atmosphere that wood creates in the room where installed. Stick to a similar grain, even when choosing different wood colours, so the whole room can appear balanced and more put together.
Balance
As we have already mentioned, each wooden plank itself looks amazing, but when everything is installed and put together, it may be very overwhelming. Because of that having something that works as a buffer is a good idea, no matter if this will be a colourful rug, a cushion on your chair, some kind of decoration on the table, etc. This will help the eye to divide the two pieces of wood and don't feel too overwhelmed.
Avoid having too much
For a standard-sized house, two to three different wood species, colours or finishes are ok, when everything above this number turns out to look too overwhelming and makes the eyes feel tired. Avoid mixing too many patterns, be they natural or man-made too. You still can mix and match, but try to keep everything in one room sticking to one colour-scheme, or one texture and finish. Match matt with matt, high gloss with high gloss, rustic with rustic, etc.