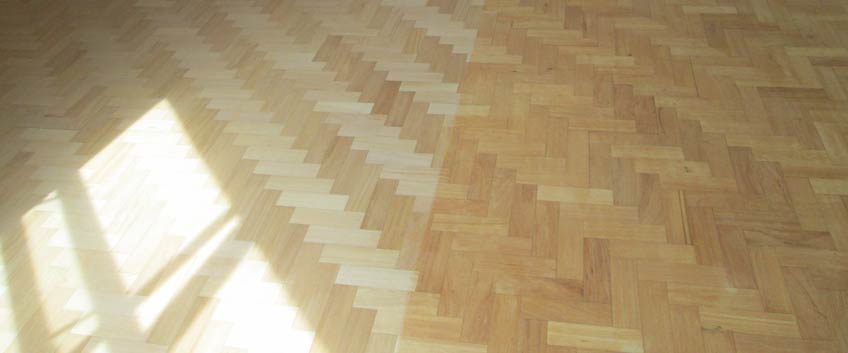 What is the present look of your floor? Do you see a lot of scratches and damages? If the answer is yes, then you might need to sand your flooring. Of course, the easiest way to do that is to call a flooring company that can do this professionally for you. But if you have the needed equipment and skills, you can do this by yourself. Which is better then – we will give you some tips that will help you with the decision.
Sanding by yourself
If you do not want to spend too much money for professional services, and you have the needed equipment for this, you can try to do the sanding by yourself. But be prepared that the final result might not be what you expect. The sanding is not an easy task, it requires specific skills and experience, so if you had never tried anything like this, probably it is a better idea if you turn to a professional. Also the work with the machines is not that simple. They may leave scratches on the surface if not properly used. And if you want to avoid making so many mistakes, then you should call an expert. It will cost you less money and you will be able to save some time.
Expert sanding
On the other hand, you can rely on a professional to do the sanding in your home. Yes, that may cost a little bit more, but you will agree that the final result will be much better than when you do this yourself and you have not ever done this before. When you have a professional service, you can expect that all the steps from the process of sanding are followed, the expert will pay attention to all the necessary details, and you can be sure that the look of your flooring will be stunning at the end, without marks and scratches that can not be removed afterwards.
The people who make professional sanding are aware with some details, needed for the professional sanding of parquet. For example, if you do the sanding yourself, then it will be more likely that you will produce more dust than actually necessary. Yes, there is definitely dust, but it should stay in the vacuum bags, dust bags, where it should be. And although it may seem quite an easy task, it is actually not so. You need to have the required skills, you have to put some efforts, you have to do this with thе needed care and patience. Only then you will be able to have back the wonderful look of your old wooden flooring.
So, you have to keep the above mentioned in mind, before you take the decision about the sanding of your wooden flooring. Because it is important to have a beautiful flooring at the end, that will contribute to the wonderful look of your interior.