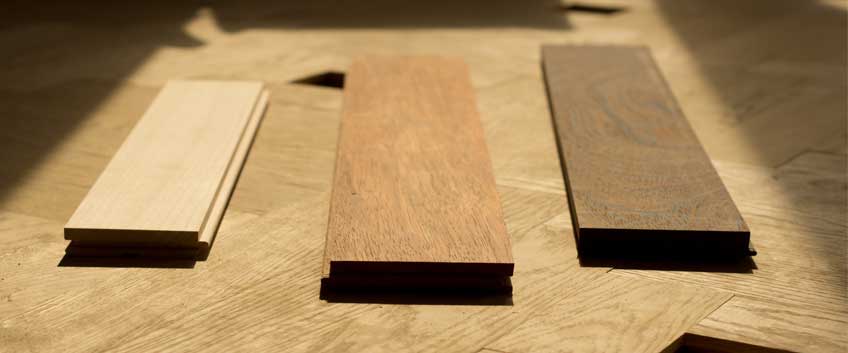 In today's episode of "How it's made" we are going to talk about solid wood flooring! Well, in fact, we are not related to the TV show, but we are sure that we also can be helpful in explaining how exactly solid wood is made and following its path from the forest, through the factory and right to your home.
Although we and other flooring specialists often refer to solid wood as a "natural" and not a man-made product, it is important to say that solid wood is not simply cut from the tree and then directly installed in your house, or in your office. It may be a product of natural materials, but solid wood's way from the forest to your place is long and interesting and today we are going to follow the manufacturing process and have a quick glimpse in order to help you understand better the nature and character of your solid wood flooring and be able to maintain it in good condition for a long, long time.
The most classical hardwood flooring – the solid wood one is made from planks that are cut from a single piece of wood. Why this is good. While still keeping your solid wood floor "alive" and close to nature by sticking to its natural shape and form as much as possible, even when installed, wood still continues to respond to nature and the environment as wood. Due to moisture, humidity, temperature changes and a number of other conditions, wood may start to "move", or to enlarge and shrink. Normally, this is a natural process and the solid wood planks will overcome it and acclimatise to their new environment. However, imagine that your hardwood floor is a mix of different pieces of wood that are taken from different trees, even different wood species, with different ages, grains and places of birth. What you are going to have as a result? Most surely, there will be patches of the floor responding differently to the environment and the changes in the environment. This definitely makes a pretty unsolid and not sturdy at-all construction, right?
So, let's get back to where the journey of a solid wood floor starts from – the tree. After the tree is cut in logs, some of them, usually those that have only a few knots and tight grain, are marked for flooring and are cut into rough planks by one of these methods:
Flat or Plain Sawn – strips are cut off the log into planks, this is the most common type
Quarter Sawn – the log is divided into fourths and then is cut into wooden strips
Rift Sawn – the log is cut at a different angle, making it more stable and more expensive
After the strips are cut from the log, they are divided into four different categories of grain based on their appearance, which determines their appearance and price only, but not their quality. Then all strips are planed on all sides to smooth out marks left from the saw and to make all planks levelled. A machine cuts the tongue and groove edges, so the planks can be installed into a floor later. Lastly, the planks are sealed and stained, if the floor is not offered as unfinished. And here you have it, your new solid wood flooring is ready to go on its way to you!