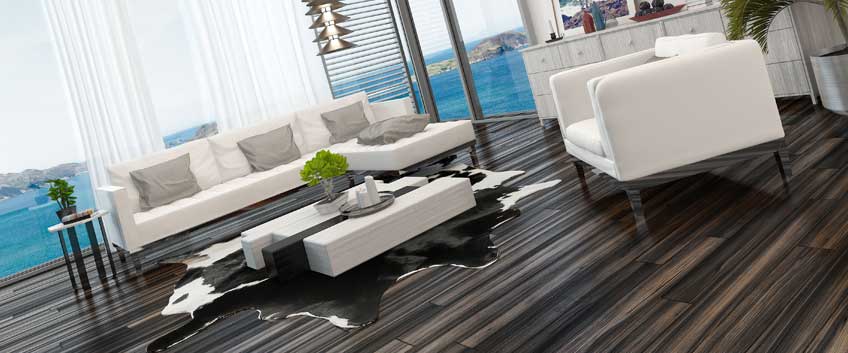 We all love hardwood flooring because of its many qualities that make it a perfect choice for… well, for everywhere. The bedroom, the kitchen, the bathroom, the office – you name it, hardwood will only compliment any space and make it stand out. It is also a very practical choice and practically the easiest to maintain out there. It is impossible to say that there is a bad wood floor or an ugly one, there are only poorly-maintained ones, but this is the subject of another article. Today's article, however, is all about the best wooden floors out there – they are extremely beautiful, they are exotic and impressive, they are hard and long-lasting, and they are pretty expensive too. So, if you are on the market and you are looking for a first-class wooden floor in a few categories, then we hope that you will find this article pretty helpful.
The most expensive hardwoods
Wooden floors are a pretty serious investment already, but things can always get more and more expensive. If a limited budget is not your thing, then let's see which are the most expensive wood species out there and why they deserve the high pricing. It is a rule that something really rare is almost anytime the most expensive one, so this is the case with hardwoods too. Most of the below listed rare wood species are that seldom that they are often used not entirely for covering the subfloor of the whole room, but for great accents that compliment the whole look instead.
Gabon Ebony comes from Central West Africa, Madagascar. Ebony comes from Madagascar and Macassar Ebony comes from Indonesia. All these wood species are extremely beautiful and the trees can be found growing only in the mentioned areas, nowhere else. Because of that, their price is pretty high. Although these species can be found on the international market, making sure that they come from a legal and sustainable source is highly important for moral reasons and for their quality too. Besides the look, the hardness of ebony wood species is almost stonelike and this is one more reason for the high value of ebony.
Other advantages come with the almost indiscernible grain and the great consistency of colour (it is almost completely black, which is a rare thing to find in nature). If ebony doesn't fall within your budget, then maple that is finished with ebony stain would do the trick. However, if you really want to go that extra mile and find the most expensive hardwood that is commercially available, then you are looking for African Blackwood (it is also known as Mpingo). The Mpingo is native only for the dryer regions of Africa and the climate specifics make it really extremely hard-wearing and resistant to… well, resistant to way more than you can offer in your everyday life. Mpingo is highly valued for its look too – rich and dark, almost black, uncommonly dense and hard. However, it is not a realistic choice for colouring, because of its rarity and its hardness too, which make it very hard to work with, because that is commonly used for woodwind instruments.