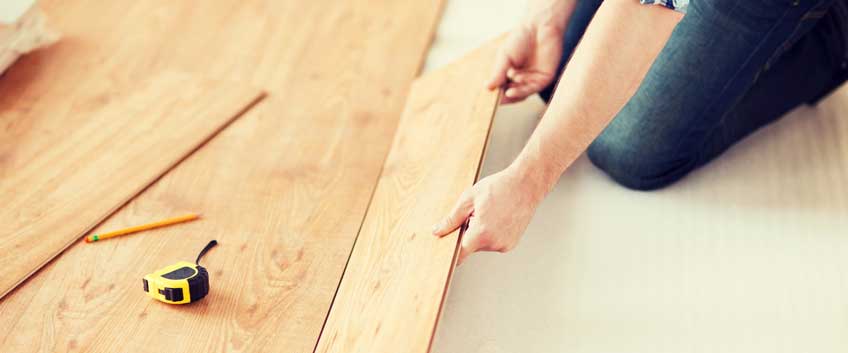 When it comes to wood flooring that is a pretty serious investment by itself, not to mention all accessories, maintenance and services you have to consider along the way, you want to be smart, very smart and plan ahead. Being aware of everything important that concerns the hardwood flooring topic can save you a lot of time, money and nerves and help you make the most clever choice, so stay tuned and keep reading our top expert advice that is important for your hardwood flooring choice.
It is all in the details
Do not overlook the details is one of the most important pieces of advice we can give you. When it comes to wooden flooring, all details are important and there is no such thing that can be hidden. Do not just think about the appearance of your wooden floor and how it is going to match the entire style of the space, although this is a very important point too. One day you might want to sell your house or start thinking differently and if you were carefree about details like mouldings and baseboards in the past, everything will be pretty much wasted. Go that extra mile with your flooring and make sure that it is provided with all the accessories needed for a uniform and professional look.
Want vs Need
You have to be honest to yourself and know the difference between what you want and what you actually need. You may be a fan of exotic wood species, amazing colours and interesting finishes, but do they fit your overall style, requirements and needs? Just an example – you may really want a dark cherry hardwood that is finished with a high gloss finish, but if you have young children and pets at home, forget about enjoying this amazing and uniform gloss for a long period of time. You will be pressured to take more care than usual and spend more money on regular professional refinishing services to the point, where it doesn't even worth it.
Plan ahead
You are confident in your own craftsmanship and you want to start a DIY wood flooring installation? Well, congratulations, we really admire your enthusiasm but do not forget that such an important project needs a lot of planning ahead. Measure, plot out and measure again before rushing to the hardwood store.
Level
Before dropping that first wooden plank, do not forget that the condition of the subfloor is as important as the flooring itself. Subfloors have to be completely dry, clean and levelled before you are able to start laying wooden planks down. While dampness can be fixed with the prior installation of moisture membrane insulation, unlevelled concrete needs more work and elbow grease, but do not be tempted to leave everything that way and save yourself all the hassle, because you will end up with highly unstable and unsolid flooring.
Stay tuned for part two of the series!