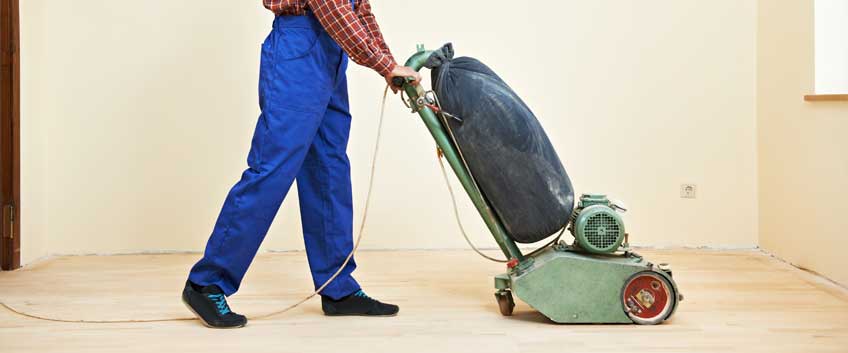 What is the best wood floor sanding machine? The one that ensures perfect final results! Ok, but which one is the one that ensures perfect results? Well, it all depends on a variety of aspects and factors. Today we discuss with you what is the best sanding machine and help you choose. Whenever you are giving a DIY wood floor sanding project a go, you will need to find a reliable, quality and professional wood floor sanding machine that not only guarantees excellent results and smooth and uniform finish and effect but also is easy to work with, even if you do not have previous experience at sanding.
When it comes to sanding and especially if you attempt to DIY it, you have to find what is working the best for you and brings you as much comfort throughout the process as it is possible. Because let's be real, sanding is already a stressful and overwhelming experience with newbies and you want everything to happen as smooth, time-saving and stress-free as possible. In this case, choose quality and find a quality sanding machine, it will worth it.
So, how to choose the best sanding machine? This is a question that is loaded and coated with many more questions! But it really depends on what you are using the machine for. For example, if you need a sanding machine for the central part of the room you will need a different device from what you would usually use for the edges and nooks of the room. And even further, it also depends on whether or not your wooden floor requires to be sanded across the grain, etc. So today we are going to try and makes things easier for you, recommending a few good and reliable choices to you.
The best drum sander
Let's start with answering the easiest (for us) question – what is the best drum sander? By far, the best drum sander we and many more wood floor sanding professionals work with is the German-made Hummel. As you may guess, the German beast is doing its wonder again, because the German industry is once again offering quality, reliability and durability. Well done, Germany, well done! Furthermore, the Hummel's Super Hummel drum sander is highly recommended by a number of experienced professionals, it has a 300mm sanding drum and always guarantees a nice, even, smooth and uniform sand and effect. This machine comes equipped with a dust containment system and this is a big bonus and serious advantage.
The best orbital sander
For sanding against the grain you will need to stick to Hummel too, what a shocker! We promise it, we are not sponsored by the brand. This orbital sander guarantees a stable grip, a very powerful motor and a large vacuum to suck all the mess and dust.
The best edger
You are going to need a wood floor edger machine for all the detailed sanding work on the floorboards along the walls of the room, the edges of the room. So, when it comes to the best edger, we have a Swedish candidate here that we recommend highly. The Bona Edger XL is a first-class quality device. It comes with a convenient grip, it is loaded with power and it is very durable and reliable.