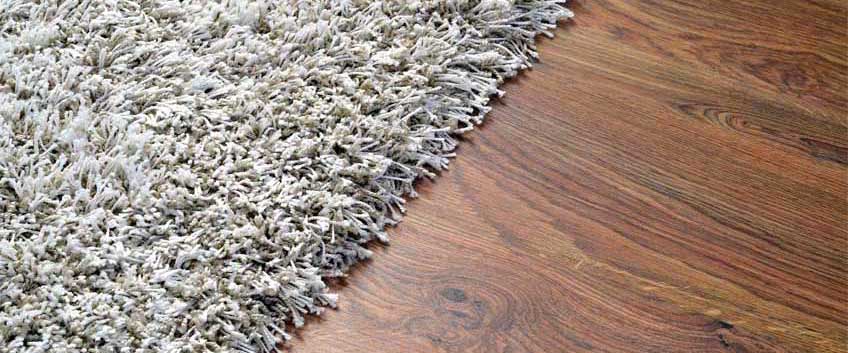 Let this article's name don't mislead you because the last thing we are going to do is really compare the types of flooring. In fact, everyone's tastes, preferences, requirements and budget are different and, also, every type of flooring has its benefits and value to add to the property and also its drawbacks and features you have to consider, before going to purchase it. The meaning of today's article is all about our recommendations and advice you can keep in mind when going on flooring shopping. At the end of the day, it is your money and your property, so the choice is completely yours!
Carpet
Benefits:
We believe the most common reason people opt for carpentry is the cosiness and warmth they add to every room. Because of their texture and look they are always associated with softness, comfort and cosiness and these are exactly what they offer. Also, perfect for homes with children to play and an overall comforting choice, carpets keep the feet toasty during the colder months because of the insulation they give and also a certain level of soundproofing. Carpets are pretty easy to maintain, however, they require professional deep cleaning every now and then that is not time-consuming and intense at all.
Another great thing about carpets is their price because they are cheaper than wooden flooring. In addition, it is very easy to play with interior design ideas and visions when having a carpet.
Drawbacks:
As we have already mentioned – carpets need professional deep cleaning from time to time. Because of their texture, dust and debris are easily trapped between the fibres and not that easy to be removed. However, make sure to put trust in an experienced and reliable cleaning company working with an innovational dirt extraction system.
Another drawback is the fact that carpets can't be renovated and revamped such as wood flooring, but only replaced when they face a lot of imperfections or are already out of style. Carpets suffer quicker wear and tear than hard floors and they don't last that long.
Wood flooring
Benefits:
Wood flooring offers a lot of benefits, advantages and value. First of all, wood flooring is very easy to maintain and a weekly vacuuming and mopping routine are just enough to make sure all the accumulated dust and dirt are removed. Wood flooring is also made to last for hundreds of years and if maintained properly and you make sure not a single imperfections are neglected, they will really do bring happiness and pleasure for a very long time, being extremely sturdy, solid and hard-wearing. Finally, style-wise wood flooring is an amazing investment. The genuine beauty, elegance and class of natural wood can bring a lot to your interior design. In addition, you have many wood species, colours and textures to play with.
Drawbacks:
The higher price of wood can be considered as a drawback, although it pays off completely with beauty and solidness. In addition, when facing an issue, wood flooring requires more intensive and time-consuming maintenance and professional treatment.