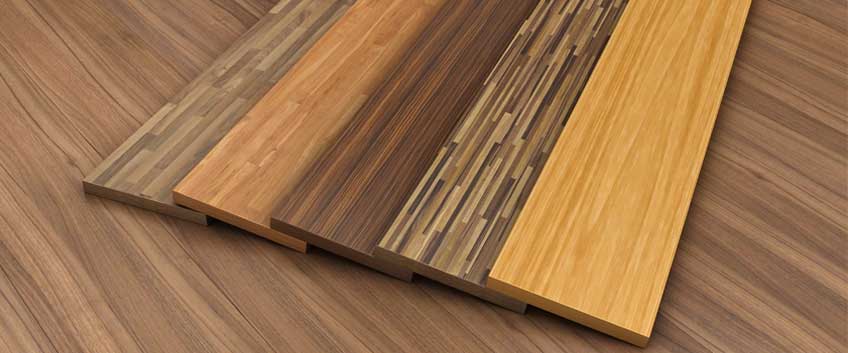 The reasons you may read this article now are because you are maybe considering the purchase and installation of wooden flooring in your home or workplace, or you are simply interested in this topic. No matter why you are here, we believe we can help you make a good choice and provide you with helpful and useful information, so keep reading. Don't forget to have a look at part one of this article, where we have already talked about some of the best features of hardwood flooring. Today we continue to discuss the topic, however, if we have to pay the proper attention to each and every of wood's best features, we would need a whole blog that is inspired by how much we love wood flooring and why we believe that it is the perfect choice for anyone!
We love wooden flooring because it is environmental-friendly
Well, yes, wooden flooring is environmental-friendly. In today's market, wood is resourced only from reliable manufacturers that have the responsibility to keep the environmental balance. In addition, with such a great life cycle, wooden floors are not a thing you have to change and re-purchase every few years.
We love wooden flooring because it is easy to maintain
Oh, yes, it requires a way too simple and easy cleaning and maintenance routine. Your cleaning routine normally will consist of daily vacuuming or sweeping with a fine-bristled broom and weekly mopping with a damp mop in order to remove dust and debris. Make sure you remove beverage and food spills immediately, otherwise, they may leave a stubborn and hard to remove the stain. Use only cleaning products, that are designed for wooden floors and follow the instructions and manufacturer's recommendations and this will ensure long-lasting beauty and tip-top condition. Finally, consider re-application of the finishing protective layer every few years in order to prevent wear and tear and to remove all the finer scratches and imperfections. Services like re-coating, re-oiling and so are pretty much very timely and easy and if you feel prepared and have enough knowledge to DIY them – go for it!
We love wooden flooring because it comes in very extensive choice
With hundreds of colours, textures and styles, and hundreds of wood species used, there is practically the best match for everyone's taste and personal preferences. With the help of wood flooring, you can create an illusion of larger and lighter space. Otherwise, darker shades of wood set a very interesting atmosphere in the room where the floor is installed – classy and elegant. You can choose tranquillity overdramatic, cheerful over cosiness, contemporary over tradition, light over dark, pattern over clean and simple lines and you can even customise the look of your floor according to your own preferences! Rustic and unique, polished and classy, it is totally up to you and you have a great choice with wooden flooring!