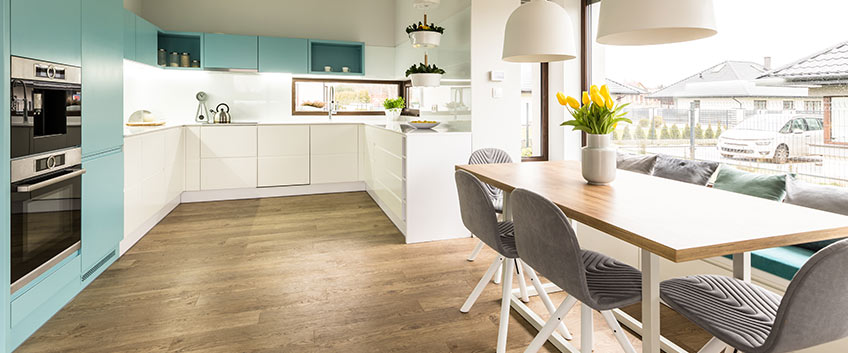 The past year has been definitely a challenging one for all of us. You are most surely tired of reading these words all over social media and the Internet. However, one thing is for sure, we should not forget the challenges of the past twelve months and we should be proud of how much we have managed to adapt to the unusual situation. And this is definitely not something to underestimate. It is true some people have had it harder and more stressful than others during the past year, however, we as a community changed a lot. Hopefully, we have changed for good.
Besides being challenging or just because of that, the past year has also taught us a lot of lessons. One of them is enjoying and appreciating our homes and households a lot more. Naturally, the dynamic and hectic lifestyle we used to live just a bit more than a year ago made us forget a bit that being with your family and enjoying the cosiness of your home is something so important, a priority. However, if there is one thing to make us feel at least a bit grateful for the current situation, it is the fact we now appreciate more having a home.
Since we are spending a lot more time indoors in the past months, naturally we would like to make sure our homes feel cosier and more comfortable than ever before. As a result, more and more people have already considered some minor home improvement or even major projects to help them make their homes feel and look better. There is no doubt that spending social distancing times in a home that feels functional and comfortable is definitely the better option.
The flooring of your home, is one of the key aspects of your interior design but also the overall functionality and comfort of your place, is one of the main things you have to consider when planning a major home improvement project. So if you are sick and tired of your old flooring or it simply needs to be replaced due to poor condition and no chance for renovation, this is the best time to start fresh and choose a beautiful, durable, and functional wooden floor.
No matter if you have an old wooden floor you want to replace with a new one or this is your first time considering the installation of real wood flooring, there is no doubt that this type of natural material flooring is a very popular and common choice of many households and at commercial premises and for businesses, therefore, it is definitely an option worth considering.
One of the main drawbacks when it comes to real wood flooring is the price. However, this is a common misconception. Gone are the days when a beautiful and high-quality wooden floor used to cost an arm and a leg. No need to break the bank and spend a fortune, because nowadays real wood floors, no matter if solid wood, engineered wood, or parquet, are available in different price ranges, which means you can enjoy it installed in your home even if you are working with a limited budget.
Besides the price, which is no more an issue, as we have already discussed, there is nothing else to make you don't want to own a beautiful wooden floor. Here are just a few of the many reasons why a wooden floor can easily transform every home and set a whole new atmosphere of cosiness and beauty, which makes it, pretty much, the perfect choice for the interior of every home that will be enjoyed during these times of social distancing and self-isolating.
Hardwood Floors Bring Cosiness
Hand down, real wood floors are considered to be among the interior design elements that bring the most cosiness to every home. It is thanks to the natural origin of the material. Wood is a staple in many different interior styles and it is all down to the fact that is possesses unbeatable natural beauty and elegance. Bringing natural materials in our homes helps us rebuild the connection with Mother Nature.
Hardwood Floors Are Comfortable
There is no doubt that hardwood floors are also considered to be among the most convenient, functional, and comfortable flooring option. Hardwood floors come with naturally good insulation properties, which means they will keep your feet warm during the colder months. You can ensure even better insulation properties by choosing the right underlayment that will prevent the heated air from inside to escape the room and draughts of cold air to enter your home through the floor. Additionally, you can opt for the installation of an underfloor heating system and enjoy a truly cosy and warm home in wintertime and when spending so much time indoors.
Hardwood Floors Are Durable
One of the main advantages of hardwood floors is how durable and hard-wearing they are. In fact, if maintained properly and regularly, hardwood floors are designed to last up to a century and probably longer. Additionally, hardwood floors can be sanded up to five or six times in their lifetime, depending on the thickness of the floor, which means that your floor can look brand new and feel amazing even after years of use and high traffic. This means that no matter how much of your time you spend indoors and how much high traffic your floor gets, while high traffic and heavy footfall are so typical for big households, your floor can look like it has been just installed despite the fact it has been fitted years ago.