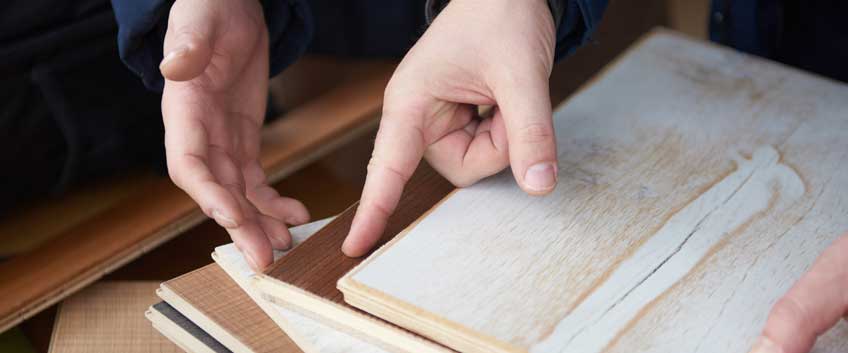 Maybe it is about time to replace your old carpet with new flooring? Maybe you are sick and tired of your old stone or wood floor? Maybe you can't stand this laminate and need something new. Maybe you have just built a house and need to decide what type of flooring will be the best choice for you. Well, there are a lot of things you have to think of and consider, before going outside and buying a new floor. In general, wood flooring is the best choice for almost any situation, but then again, with so much choice and variety on the market, it is almost impossible to get what you really want and need with one trip to the local manufacturer or showroom, without doing your research, understanding what you are really in need of and planning things ahead. After all, wood flooring is not an impulsive purchase, it is a pretty serious investment. Because of that today, we are providing you with a short, but helpful guide to what you have to consider beforehand spending your hard-earned money, so you can be sure that at the end of the day, you will be completely happy with your decision. Without further ado, let's get started!
Considerations
Location – How much traffic does the room get? On what level of your home the room is located (basement, first or second floor, loft conversion)?
Room décor – Will the new floor match the established interior design and décor in your home? Will it match your personal style and individual taste?
Measurements – Use a tape measure to measure the length and width of the room, where installation is planned; Are you going to lay the planks diagonal, length-wise, in a certain pattern?
Subfloor – What type of subfloor do you start with? Will you need to replace it in order for more stability and in case moisture is an issue?
Budget
If the installation is a DIY project, you can save some money from paid estimation and use the tools for estimation most of the wood flooring websites have; a professional manufacturer or provider of installation service can also offer a no-obligation and free estimation on-site;
When visiting the store or showroom, here is what to take with you:
Room measurements
Cost estimate
Room layout sketch
Decorating elements of the room that are easy to take with you – pillows, paint colours, fabric swatches, anything that you are going to use to match the new floor to the existing décor
Pictures of the room
Don't be afraid to ask the retailer all the questions that you are interested in, or concerned about. There is no such thing as a stupid question, especially when it comes to making such an investment.
Installation – If you plan a DIY installation project:
Check the manufacturer's website for helpful ideas and instructions
Visit an online DIY centre for more help, or watch a few videos with instructions, there are many already uploaded
Read online DIY forums and blogs
Stay tuned for part two of the series!