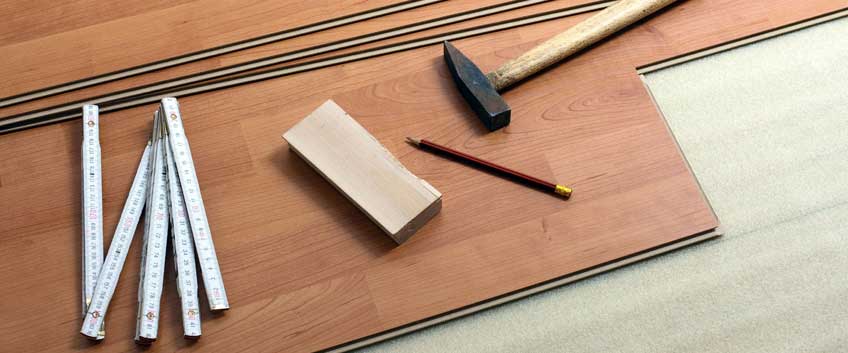 In part one of our guide to wood floor shopping series, we started providing you with ideas for what is important to consider beforehand for any wood floor installation project, how to plan your trip to the local flooring centre or showroom and what to take with you. Today we continue with giving you more ideas, recommendations and professional advice on what you need to consider before and while the wood floor installation project is running, so stay tuned, if you want to learn more and have the peace of mind you make a smart and long-lasting choice.
When you are ready to start installing your floor – for DIY-ers
Always read the instructions, and never cut corners!
Make sure you have done enough research to feel confident to start the project.
If you plan to hire professional installer
Talk to friends and neighbours – maybe they can recommend someone trustworthy and reliable.
Ask your wood flooring retailer for recommendations.
Try a wood flooring directory website.
After you have hired the professional installer, be sure to discuss
The installation timeline.
Convenient for both side's schedules.
Satisfaction guarantee. Do they cover installation problems within a certain time?
Will they remove your existing old flooring?
Are there additional projects costs, fees, etc?
Right before the installation
Remove all furniture pieces, decorations, art, and anything valuable.
Seal off the other rooms to keep dusting and strong odours from entering the rest of your home and leaving you in general need of a serious cleaning.
Remind everyone around the house to wear shoes inside the house in order to protect their feet from nails, stray splinters and others.
Good maintenance and cleaning routine
Read the flooring warranty.
Read the instructions and recommendations of the manufacturer.
Know what your flooring warranty covers and what it doesn't.
Useful information and tips
Solid wood floors need to be sanded and refinished at least once every 15 to 20 years to remain in good condition and appearance. Solid wood timbers can be re-sanded and re-finished up to 7 times in their life and look amazing over and over again. If you take care of them, they can last up to 100 years.
When moving and dragging large, bulky and heavy objects and furniture pieces around the room, protect their legs or bottom parts with special pads, so you can prevent scratches and dents on the surface of the floor.
Spills and excess liquids and water have to be removed immediately, otherwise, they can cause major problems and ruin the look and stability of the hardwood floor.
Always use the special attachment of your vacuum with hardwood floors, always use cleaning products that are specially designed for hardwood and have a neutral pH, and always clean with a damp mop.
Follow our blog for even more helpful and effective ideas for proper cleaning and maintenance.