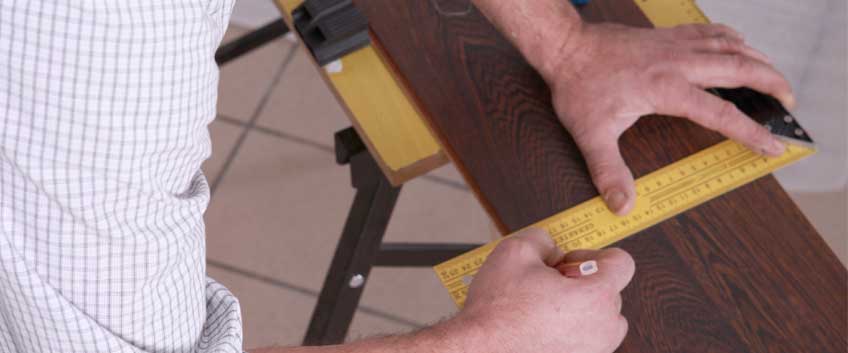 In part one of our series, we tried to discuss with you the most common mistakes DIY-ers make when attempting to install their own wooden floor. Today we are getting more specific and helping you to recognise and then prevent and avoid another group of common mistakes. We hope these articles will really help you ensure a smoother running installation process and impressive final results, so be sure to have a look, if you are not too proud to understand that no one is born knowing how to install a wooden floor and that installation skills will not happen overnight and they are a matter of a lot of testing, learning and collecting information from the professionals.
Not staggering the wooden boards
If you are going for a really professional and impressive look, then staggering the boards is the way to do it. DIY-ers have the habit to lay the boards in a regimented fashion and this will not ensure the flawless outcome you are lusting over, for sure. Due to lack of knowledge, or because it takes less time, no matter why you choose the easier way, be sure to change the tendency while it is time.
Gaps between the boards
Expansion gaps between the boards and walls are highly important for allowing a bit of room when the floor starts to enlarge and contract due to temperature changes, humidity and moisture. However, gaps between the boards are not recommended. Leaving excessive expansion gaps between the boards is happening when you do not tap the boards together, or due to not using sufficient glue. No matter the reason, try to avoid these gaps because they are not only ruining the whole look of the floor but also will make it unstable and not that solid.
Poor cut
Badly cut boards are a common mistake, but an easily avoided one. Take your time to cut the boards properly and invest your time in learning the technique properly, it should get easier with time and when you get used to the proper way and it will ensure a fascinating and impressive-looking final outcome. Cutting nice and clean will pay real dividends.
Noise that drives you crazy
Floors can become noisy and that noise is going to drive you nuts the rest of the time. In order to prevent that, be sure the subfloor you are laying the boards over is completely even and levelled and that there are no loose boards left. Making sure your subfloor is properly prepared and paying attention to it will also prevent a number of other possible future issues, so take your time!
Not running boards under skirting and architraves
A real sign for a poor DIY job is butting the wooden boards up against skirting boards and door or window architraves. Do not be lazy and take your time to remove the skirting boards so you can run the floor under them, also trim the architraves if needed, so you can slide the floorboards underneath them. Believe us, it really makes a big difference!