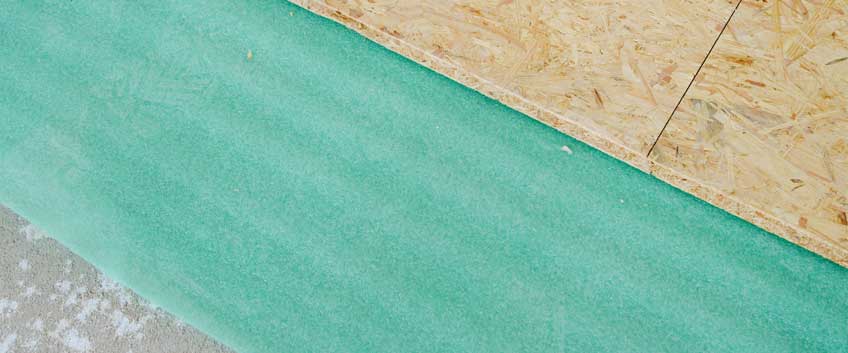 Wooden floors, even new and just installed ones, are pretty good in allowing the heat to leave the room and letting cold draughts of air enter the room. Although not the most cost-effective flooring solution under the sun, you can make solid wood and engineered wood floors highly effective in keeping the heat and warmth inside the room. In general, older floors are worse in letting the heat leave the room and still keeping your heating bills pretty high, however, newly installed wooden floors can also be an issue in this line of thoughts. However, there is always a way to improve that and keep the heating bills lower while your feet toasty warm. Here are a few simple ideas on how to achieve that.
If you are planning to fit a new flooring, it is important to use this opportunity and consider insulation installation just before installation of the wooden boards, or use the opportunity to take care for the subfloor. Not only the right underlay will provide you with a more solid structure and sturdier flooring construction, but it will also reduce the noise, because it has sound-proofing abilities and also reduce the impact of moisture from the subfloor and indoor humidity on the boards in a longer-term. And what is even more important – the appropriate underfloor membrane will ensure good insulation during the sub-zero months, toasty feet and reduced heating bills in winter.
Wood flooring underlay comes with a Tog taring, similar to duvets. Depending on the thickness, makeup and density of the underlay, a piece of it is able to reduce your heating bills up to 15%. With that being said, the higher the Tog rating underlay you choose, the better insulation you get and all the benefits coming with it. Once again, underlay works just like a duvet, can you notice the similarities? However, if you are considering the installation of underfloor heating, you have to be aware of the fact that there are underlay insulation materials that are specially designed for this kind of heating system that is installed under the wooden boards. On the other hand, do not miss the chance to purchase underlay and combine it with an underfloor heating system, because the underlay will enhance its effectiveness and cost-efficiency and achieve quicker heating in the room for less time, which means also a lower price. In general, a Tog rating of 0.5 or less will allow the heat to pass without any problem.
If you are considering underlay insulation installation right before the installation of the wooden boards, then do not hesitate to address your questions to us and we will be happy to help you with advice and recommendations and even inspecting your project and do the job for you. Be sure to contact us with your questions and also be sure to request articles on other wood flooring topics you are interested in.