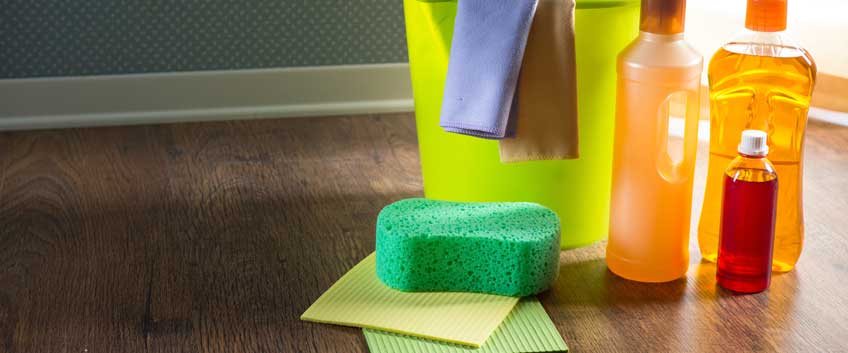 The successful and effective solid wood floor cleaning has nothing to do with rocket science, really, however many people are afraid of even the idea of the process and scared that they won't succeed and sooner or later they will damage their favourite floor. Well, there is nothing to be really afraid about. We do not say that solid wood floors cannot be a bit too pretentious sometimes, but having a regular, easy-to-follow, correct and recommended by a wood flooring specialist cleaning routine will definitely change your life and make things a lot easier for you.
So, do not be put off by the idea of difficult and too requiring maintenance next time when you are considering buying a solid wood flooring, because things are really not that hard as they seem at first. Today, we are sharing with you our top secrets (although these are not secrets really) for an efficient and super easy cleaning and maintenance routine.
We guess that for everyone it is a clear fact that floors get dirty and messy. Besides this fact, solid wood floors are also prone to some additional damages and need some thorough maintenance every now and then. Although very durable and strong by nature, solid wood can get pretty damaged due to a number of factors, but if you make sure to prevent them, good maintenance can ensure more than 100 years of life for your floor. As you may guess, high traffic, heavy footfall and dragging some heavy objects and furniture pieces are definitely not the best things you can make for your solid wood flooring.
Thanks to the finish the solid wood will be finished with, most of these are not that serious of a problem and regular re-finishing, when it is needed, will save your floor from significant wear and tear and other issues. Moisture, humidity and high-temperature changes are also not solid wood's best friends and you need to prevent issues like high indoor humidity, leaks and problems with your underfloor heating system or damp subfloor as soon as possible to prevent further problems like warping, chipping of the finish, etc. If all these preventive measures are taken, then you are good to go with a simple cleaning routine.
As we have already mentioned, moisture, water and an excessive amount of liquids are highly not recommended and this applies for your cleaning routine too. Since too much water and liquids can lead to serious issues, you have to clean your solid wood floor with a slightly damp mop only and make sure you immediately remove and wipe off spills and stains.
Otherwise, you need to use a broom with soft bristles on a daily basis or vacuum the surface of the floor daily and that is all really. Make sure to remove dust and dirt once a day, otherwise it is not only unhygienic but dust, dirt and grime can scratch the finish and lead to quicker wear and tear. Cleaning with a damp mop is required not that often and only when you feel your solid wood floor is really messy. If you want to use a cleaning product alongside, make sure to choose a product that is designed for solid wood and has a neutral pH for the finish, skip the all-in-one type of products.
As you can see, cleaning your solid wood floor is really not that hard, time- and energy-consuming. Solid wood floors are also naturally very hygienic and that is one of their main advantages.