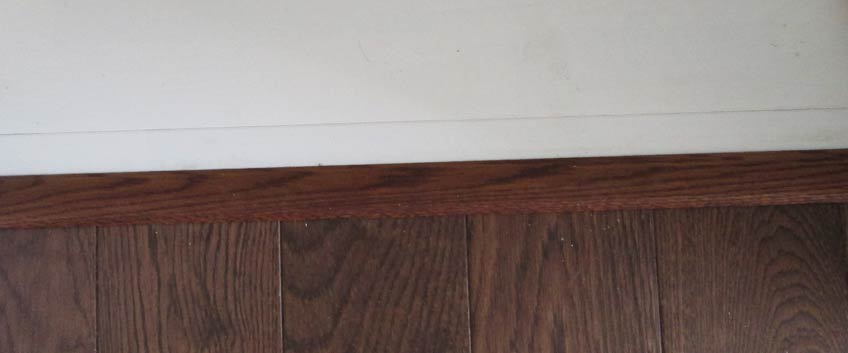 In order to choose the best flooring for each room in your home, you have to consider the unique needs and specifics of each particular room. For example, laminate flooring can be installed in rooms, where there is high people traffic and rooms in which the humidity levels are higher. The wooden flooring is a good option for your bedroom, but not for your hall or living room, where it is more likely scratches to appear on it.
Kitchen
The kitchen is the room where the cooking takes place and where the spills and the dirt are more likely to appear, where it is usual that panes and saucepans can be dropped and by this harms on the flooring are quite possible, it is best if we install a floor, that is more durable. It also has to be easily cleaned from more serious stains. Usually, the tiles and the stones are preferred for kitchens, because they are easily maintained and are much more resistant. The laminate flooring is another option, because of its scratch and humidity resistance. The laminate also keeps warm under your feet, which is very important in the winter months. The wooden flooring is not the best variant for your kitchen, because of its harder maintenance and because of the fact that it can get damaged easier.
Bedroom
The traffic in this room is much lower and that is why your selection might be natural wooden flooring. It will create cosiness and a unique look in your bedroom. It is better to choose wooden flooring than carpet because the flooring would not collect bacteria and dust. The number of wooden flooring colours is enormous, so you have a great choice of what to select for this particular room.
Living room
On the one hand, the natural wooden flooring is the best option for your living room, creating warmth and luxury, but on the other hand the traffic in the room could be higher, which is why the correct option here might be laminate flooring. The flooring has to be resistant, in order to look beautiful for a long time and to be easy for cleaning and maintenance. As this is the place where the whole family gathers, you should consider also the acoustic properties of the flooring, in order to keep the noise low.
Basement
In the basement there is a lot of moisture, and the temperature is much different compared to the other rooms in the house. Natural wooden flooring is not the best option in areas with high humidity. Probably the best variant for this kind of premises are the tiles and the laminate flooring. If you need other tips regarding different wood flooring at Flooring Services London showroom you will have the tips of our experts and they will help you make the best choice. Call us on 020 70360625 for any questions you have or visit us.