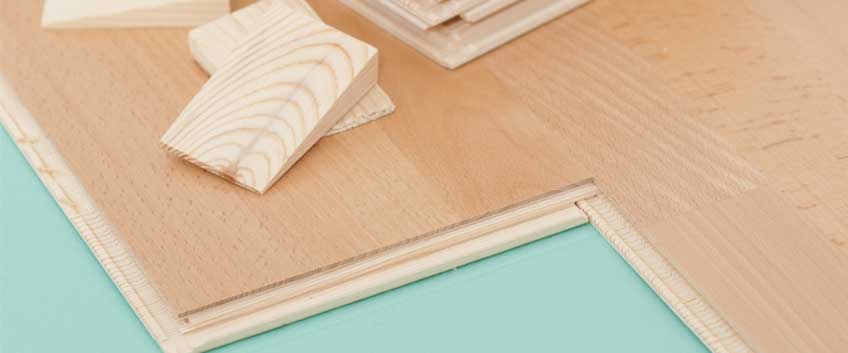 A little knowledge goes a long way, because of that we decided to share with you the most important things you have to consider before and when buying hardwood flooring as well as what you need to know when you already have your wooden floor installed in two parts of an article. Today we continue with the topic, but be sure to check out Part 1 of the series to find out more.
Not going one step correctly when purchasing, installing and providing your wooden floor with maintenance can cost you a lot of time, money and nerves, so if you want to skip that experience, be sure to always follow what the experts and experienced professionals can advise you on. If you are new to the wood flooring world, here is what you need to take into account:
Your floor's main function is strength, not beauty
Yes, we understand that you want a floor to match your style and taste, your standards of beauty, something very modern, or classical and elegant, but your floor does not only look and appearance, it is mainly what we call functional, convenient and because of that has to be long-lasting, hard-wearing and really solid. So when the experts tell you that you cannot have certain types of wood species, patterns or arrangements, no matter how much you would like to enjoy it in your home, there is probably a certain reason behind this advice and the reason is usually bonded to some kind of issue you may have in a certain space of your house, or at the entire house like humidity issues, or the fact your concrete subfloor cannot be levelled perfectly for some reason and more. So, if you want your new flooring to last for at least a decade, then be sure to listen to the professionals.
Make it whatever-proof
The importance of moisture- or sound-proof insulation in some cases is even bigger and more serious than the importance of anything else. There are many types of subfloors and each of them requires different preparation for a wooden floor to be installed above, but you have to always be sure that the subfloor is completely ready to be covered, otherwise, you may end up with very unstable and imperfect construction above it. Considering the installation of insulation is very needed in many situations.
Test your stain first
If you are planning to change the original colour of your wooden flooring you can do this by either staining or some other type of treatment but using a stain or dye is the most popular method. However, the colour you see on the samples at the store and the colour of the stain in the container is not necessarily the exact colour that will come as a result. In addition, having all the planks already coloured may look a lot different than what you have imagined, so be sure to always test the stain on a small and hidden area first and then continue staining if you like the outcome.