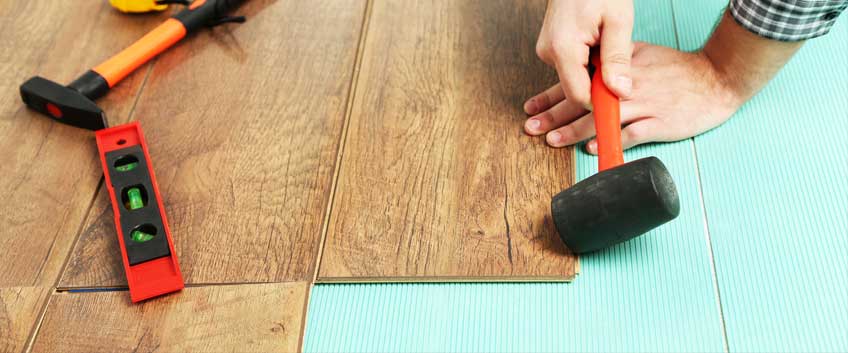 As we always love to say – there is a wood floor option for practically every home, workplace, style, design, personal preferences, etc. Whatever you want to call it, wooden flooring can win over anyone's heart with a beautiful and unique look and a list of advantages and benefits that no other flooring option can beat. Solid and sturdy, long-lasting and hard-wearing, wood is a great investment. This type of flooring comes also in a great variety of styles, wood species, colours and finishes and there is even a solution for the people that don't love the original and genuine look of wood, because it could be refinished and transformed in so many ways and look one-of-a-kind and bespoke. In addition, wood is a great option for almost any indoor environment, you simply have to be advised by an expert whether to choose the classic solid wood option or engineered wood that is great for areas and places, where moisture and humidity are an issue.
Easy to maintain is another big selling point for many people. Both on a daily basis and in a long term, wood could look as just installed when it is maintained well and the cleaning and care routine is very simple and timely. However, wooden flooring has a couple of drawbacks, but the good news is that these drawbacks could be overcome very easily and this won't break the bank. For some wood floor owners, the specific noise that appears after years of usage and the fact that wood loses heat in indoor spaces quicker than other solutions on the market could be a reason for choosing another option instead of wood. These are not reasons for purchasing anything else than beautiful and attractive wooden flooring, because there is one simple solution to this situation and it is called insulation.
In general, insulation is the best investment you can do in order to improve the energy and heat efficiency of your property. By insulating your home you manage to reduce your heating bills while keeping your feet toasty hot during the colder months. Floor insulation is always recommended, especially for homes with suspended timber floors, because these tend to transfer around 20% of the heat out of the house. In addition, installing insulation under the floor's wood timber also reduces the noises and quiets the sound of footsteps significantly. Wood floor insulation works for reducing the flow of heat out of the room and also the sound of footsteps significantly and also stops drafts of cold air to penetrate through old gaps into the room. Considering to insulate room that is above unheated spaces such as garages is a very smart choice.
The insulation process consists of installing an underlay under the wood floorboards and timber. In general, this is recommended to be done before the timber is installed. However, fitting an insulation layer can also be done by the professionals after the timber and boards are already fitted, but this will take significantly more time and it will cost more money. There are acoustic underlay options on the market. The soundproofing ability of the underlay is determined by its thickness and weight, overall the thicker and the heavier the underlay is, the more effective in soundproofing it will be.