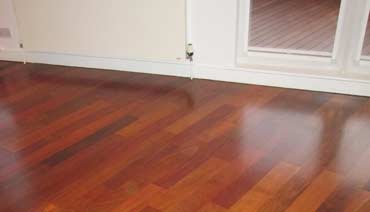 The parquet that had been installed in your home defines the main vision of the interior. And that is why the flooring requires special attention and care, in order for your whole home to look beautiful. We, Flooring Services London, provide first-class flooring service in Merton.
Fitting services in Merton
The fitting of wooden or laminate flooring might take a lot of time, and it becomes even harder if it had not been properly done. Initially, a well and a properly prepared surface are needed where the flooring will be fitted. And when talking about fitting, this is not only putting wooden planks next to each other but also using the proper instruments, working with the required skills, etc. The maintenance afterwards is also of significant importance, and also it may cost a lot of money. And in order not to spend more than actually necessary, we at Flooring Services London will provide you with the best possible quote. Call us if you are living in Merton area.
Expert flooring renovation in Merton
Thanks to our expertise, we can offer you an excellent flooring renovation in Flooring Services London. We are proud that we can offer you our services exactly in this field. We can revive the look of your flooring and make it look amazingly well. We are here to offer you gap filling, floor sealing, sanding. We will also help you save some money from your budget by offering you competitive prices.
Expert fixing of flooring in Merton
If you have chosen wooden flooring for your home, then you have to maintain it properly because, during its normal daily usage, it might get damaged. In order to preserve the look of the flooring, you have to treat it properly and turn to experts for its proper maintenance. We will be glad to help you in Merton for expert fixing of your flooring.
Expert maintaining of flooring in Merton
The key to keeping the nice vision of the flooring is its proper usage. It has to be cleaned regularly and also polished once a month and for expert flooring services of this kind you can turn to Flooring Services London in Merton.
Start with the care for your flooring today. We are here in Merton to help you with the issues you might have with your flooring.
Served Areas
Colliers Wood
Merton Park
Mitcham
Morden
Raynes Park
West Wimbledon
Wimbledon
Wimbledon Park
Served Postcodes
Testimonials
Dear Dimitri, Thank you for completing the work on time and to a great standard. I am very pleased with your team who worked swiftly and cleanly. I am very pleased with the finished product which I hope we will enjoy for many years to come.
A job done very well. Thank you.
Very happy. Very good overall.