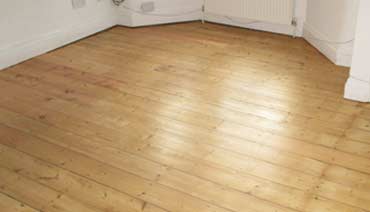 Flooring Services London has been offering its services of installing and maintaining all kinds of flooring for a long time now in Havering. Providing a total flooring service, we are considered the number one option for clients from Havering. No matter what kind of service you require, feel free to contact us and ask for our services. It would be our pleasure to help you and work together with you for achieving the results you require.
Expert flooring fitting
When you install wooden flooring in your home, you take care of yourself and your family also. It does not hold bacteria and moulds, which are causing some allergies. So by choosing this kind of flooring, you can be sure you have selected the healthier variant for your family. And the quality installation of your flooring will benefit the future usage of the flooring and will make its maintenance much easier. We, Flooring Services London, will offer you our best services in Havering. When it comes for installation, rely on our fast work and quality realization of the task you have assigned to us. We work with every kind of flooring that is offered in the showrooms – laminate, solid wood, engineered flooring, and vinyl. We would be pleased to welcome you to our offices for further discussions.
Renovation of flooring Havering
If you want to restore the beautiful look of your flooring, Flooring Services London in Havering has the needed expertise. After refurbishing your parquet, we will put a finish on it – we can deliver a great variety of them - polyurethane varnish, oil and wax and we can also stain the newly sanded flooring, in order to change its colour or shade. We will also clean the mess we have caused and will leave your home totally clean.
Flooring maintenance services in Havering
We will continue with the care of your flooring after we have installed it. Elbow grease will do wonders on your flooring and give it a fresh new look
If you have your floor lacquered, a lacquer has to be applied to it after a certain period. If oiled, the floor has to be only light sanded and a new layer of oil has to be put, it will give the floor a fresh new look.
Repair of flooring available in Havering
We also have the tools and experience to help you with the fixing of your flooring. What we can do for you is: repairing or replacing of a broken plank, filling of gaps, maintenance of the already repaired flooring.
Flooring Services London prides itself on excellent service and guarantees that the finished job has the best possible quality. We have what we need to provide you with the best on the market. You just have to visit us and we will offer you our quotes.
Served Areas
Collier Row
Gidea Park
Harold Wood
Hornchurch
Rainham
Romford
Upminster
Wennington
Served Postcodes
RM1
RM2
RM3
RM4
RM5
RM6
RM7
RM11
RM12
RM13
RM14
Testimonials
Dear Dimitri, Thank you for completing the work on time and to a great standard. I am very pleased with your team who worked swiftly and cleanly. I am very pleased with the finished product which I hope we will enjoy for many years to come.
A job done very well. Thank you.
Very happy. Very good overall.