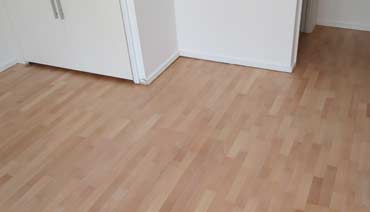 We at Flooring Services London know wood flooring better than anyone in Haringey area. Our flooring professionals have great know-how, build with the years of experience in floor installation, sanding and refinishing, repair and maintenance. So, we are proud to offer our clients exceptional flooring services for both residential and commercial projects and buildings. We pretty much understand how stressful remodelling your home and dealing with a flooring company could be, so we created a special flooring installation and refinishing methods and system, where we do our job in a timely and efficient manner, according to the highest standards in our branch.
High quality floor installation in Haringey
Installing wood floors isn't an easy job. You have to know well what is suitable for the building and room you plan the installation, also you have to know the different species of wood, what is the most effective way to install each of them, what certain preparation needs the subfloor, etc. We study these features for years and practice every day what we've already learned, so you can definitely count on Flooring Services London for expert advice and a great service. We have experience working with solid, engineered, hardwood, floorboards, parquet, laminate, staircases, soundproof and floor insulation fitting and so on, in rooms of every shape and size. We can handle uneven subfloor, rooms with a high moisture level, challenging angles. Check out our portfolio gallery for more inspiration!
Official wood floor sanding in Haringey
If you are a proud owner of wood flooring, whether it is old-charm parquet or contemporary hardwood timber, you know better than wood flooring needs some extra care. This type of flooring is pretty popular because it is not that hard to maintenance and clean and it adds a lot of simple elegance and warmth to your home, but you have to pamper it from time to time and wood will pay off in years of faithful service. The great thing is, that pampering here is pretty simple and affordable service, which consist of sanding and sealing whenever the flooring gets dull, scratched and stained. Flooring Services London offers real wood and manufactured types sanding and sealing and also gap filling and staining, which will leave your flooring sleek, new-looking, beautiful and durable.
Flawless wood floor repair in Haringey
The full-floor renovation tend to be expensive service, so what options do you have? Part of our job consists of local wood floor repair, which means, we can remodel your flooring by removing super damaged and scratched areas and installing new lumber, which matches in finish, sheen and colour. And this service is possible for all types of wood flooring – parquet, floorboards, laminate, hardwood and even stairs repair.
The wood flooring maintenance guide in Haringey.
So what are job really consist of? The first direction, of course, is the practical part, where we provide high-quality cleaning and maintenance services all around Haringey area. The second direction, however, consists of giving our client completely free expert advice on how to take proper care of their flooring. Visit our blog for more information, or contact our customer service at 020 70360625.
Served Areas
Alexandra Park
Bounds Green
Bowes Park
Crouch End
Finsbury Park
Harringay
Hornsey
Muswell Hill
Seven Sisters
South Tottenham
Stroud Green
Tottenham
Turnpike Lane
West Green
Wood Green
Served Postcodes
N2
N4
N7
N8
N10
N11
N13
N15
N17
N19
N22
Testimonials
Dear Dimitri, Thank you for completing the work on time and to a great standard. I am very pleased with your team who worked swiftly and cleanly. I am very pleased with the finished product which I hope we will enjoy for many years to come.
A job done very well. Thank you.
Very happy. Very good overall.