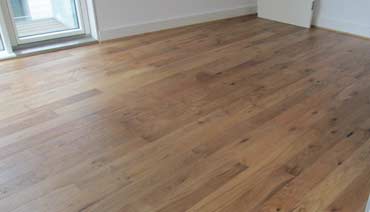 If you are searching for а quality flooring service in Barnet, then you have come to the right place. The services we offer in Barnet are with outstanding quality and are the best that you can get. Although the wood is considered to be a long-lasting material, during its usage in time, there is a possibility that scars and damages appear on it. No matter what kind is exactly your flooring, you can find us in Barnet for some great service.
What we offer is:
Fixing and renovation in Barnet
We can offer you everything, concerning the renovation of your flooring. We can start with the strengthening of your flooring, checking the nails that need to be changed, and finish with replacing some damaged planks with new ones. Be sure that our services will respond to all your requirements.
Filling of gaps in Barnet
We will check the gaps in your floor and will take care they are properly treated and look as if they have all disappeared. Our skills and quality products will help us achieve the perfect look for your floor. We offer guarantee for our services, so if there is some problem with the job we have carried out, you can call us and we will try to solve any issue you have.
Sanding of wooden flooring in Barnet
This service is offered when you require a new look of your flooring. By it, the upper layer of your flooring is removed, then a cleaner, the newer layer appears, on which there are no scratches and gaps. The floor looks like it just had been installed and is much beautiful. After the procedure, we add a finish, so we can preserve the wood.
Wooden flooring staining in Barnet
If you are tired of looking at the same flooring colour for years, we have a solution for you. With our staining service, we can change the shade of your flooring. And you can enter a new colour in your interior. Please, do not hesitate to contact us if you have further questions, or you require some more tips and information. We are here to help you.
Adding a finish to your flooring in Barnet
After we are over with the procedures explained above, we will add a finish to your flooring. The purpose of this finish is to make the upper layer of the flooring more durable and scratch and damage-resistant. Using only high-quality products, available on the market, we guarantee a successful result and beautiful looking flooring. We are sure we can provide you with the best service, available in Barnet.
So, if you need one of the services, described above, in Barnet, Flooring Services London is the right place to go. Being in this field for many years, we know how to service our clients in order to be satisfied with the final result and become our regular clients. Do not wait and call us now.
Served Areas
Barnet
Burnt Oak
Colindale
Cricklewood
East Finchley
Edgware
Finchley
Friern Barnet
Golders Green
Hampstead Garden Suburb
Hendon
Highwood Hill
Mill Hill
New Barnet
New Southgate
North Finchley
Temple Fortune
Totteridge
West Hendon
Whetstone
Woodside Park
Served Postcodes
EN4
EN5
HA8
N2
N3
N11
N12
N14
N20
NW2
NW4
NW7
NW9
NW10
NW11
Testimonials
Dear Dimitri, Thank you for completing the work on time and to a great standard. I am very pleased with your team who worked swiftly and cleanly. I am very pleased with the finished product which I hope we will enjoy for many years to come.
A job done very well. Thank you.
Very happy. Very good overall.