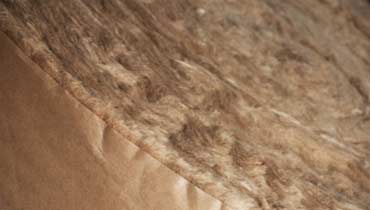 A well done floor insulation means improved and cosy home and much lower heating costs. Most common for London, you have probably already installed loft insulation and wall insulation. Next best thing you can do is initiate to install floor insulation, which will save even more of your heating bills. London has typical northern European climate and during colder wintery month you definitely need to stay warm at your home or office without breaking the bank. We offer great solution thanks to our top quality insulation fitting service and the high quality products we use.
Insulating your home, including flooring, ceiling and walls, is a process of filling the gaps between your house framing with an effective thermal barrier. You need the right type of insulation, specific for walls, ceiling and underfloor. For underfloor, the insulation fitting depends on the type of flooring. You need extra caution with cutting insulation, every mistake can cost you extra money. Insulation applying can also be unsafe, because it is laid around cables, electrical wiring, pipes. As you can see, floor insulation is not an easy and safe job, so you definitely want to leave it of professionals and Flooring Services London will do the best possible for your London based home as a well trained team with long experience and we always follow the recommended safety procedures.
Upper level rooms usually don't need insulation under the floor, because they benefit from lower heated spaces. But if your room is above unheated room or space, you could benefit room floor insulation. According current statistics, uninsulated rooms lose up to 15 % of the heat. Properly insulated, your flooring will not only warm your feet, but also save you a lot of heating costs.
Floor board installation, which is laid directly on joist is most likely to lose heat. For already installed and uninstalled floor boards in London we are your helping hand. In case you have already installed flooring, we will lift up the floor boards to apply insulation underneath between the joists and in the same time we can repair and improve flooring itself if needed. Most commonly, mineral-wool rolls are used for insulation under floorboards, but other options are sheeps wool, hemp and more alternative - recycled plastic bottles or solid insulation boards.
Solid wood flooring can be insulted by laying a new layer of solid insulation underneath. Insulation can be applied directly on subfloor such as concrete or screed in the form of floating installation and then solid wood timber laid above that. Heat can also escape from the gap between your flooring and your skirting boards and for best results we offer skirting board insulation in addition to the floor insulation. We will fill that gap with sealant to prevent any access to outer cold inside the room.
For London area we provide expert advice and our high quality skills and tools for perfect floor insulation, please contact us on 020 70360625.
Served Areas
City of London, Westminster
Barking and Dagenham, Havering, Newham, Tower Hamlets
Hackney, Redbridge, Waltham Forest
Barnet, Enfield, Haringey, Islington
Bexley, Bromley, Greenwich, Lewisham, Southwark
Kingston upon Thames, Merton, Richmond upon Thames, Wandsworth
Ealing, Hammersmith and Fulham, Hillingdon, Hounslow, Kensington and Chelsea